My Brothers Keeper – super cute café in Toorak, bright, light, lovely staff, fab courtyard out the back and a menu that seemed familiar but was also full of fantastic new dishes to enjoy.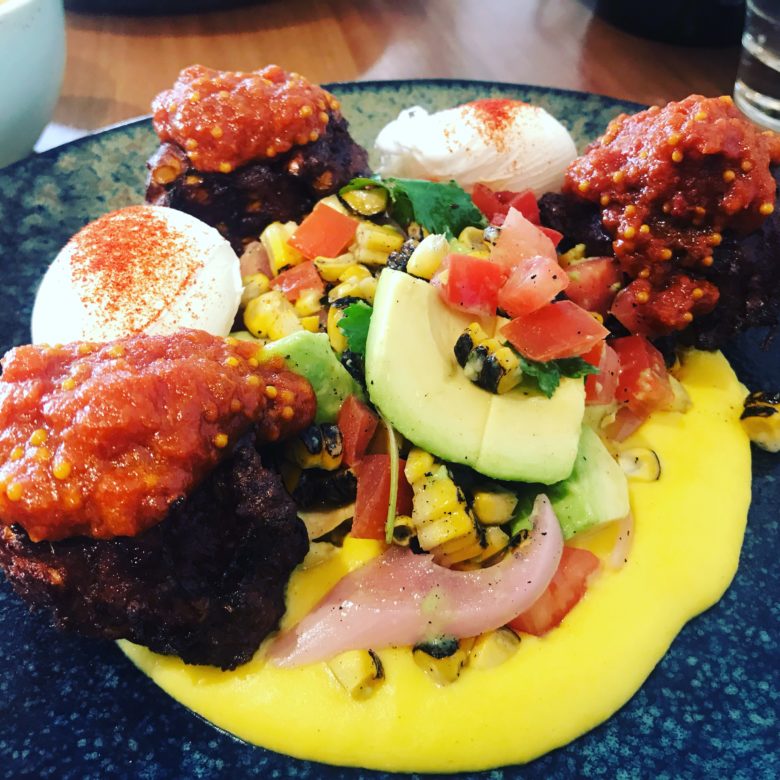 Zucchini and corn fritters with corn puree, avocado, tomato, charred corn salsa, tomato kasundi and poached eggs – I am a sucker for fritters, I have had the good, the bad and the ugly and these were some of the best yet. The friends of the fritters on the dish were also perfection! The actual fritters where those big gnarly golf ball sized ones, cooked deep golden brown and inside packed with a good level of denseness vs veggies. The corn puree was epic – would buy that in a jar tomorrow. And the charred corn salsa was beautiful, fresh and vibrant flavours, mixed with the avocado it was that kind of dish you just wanted to keep going back for more. And how were the eggs?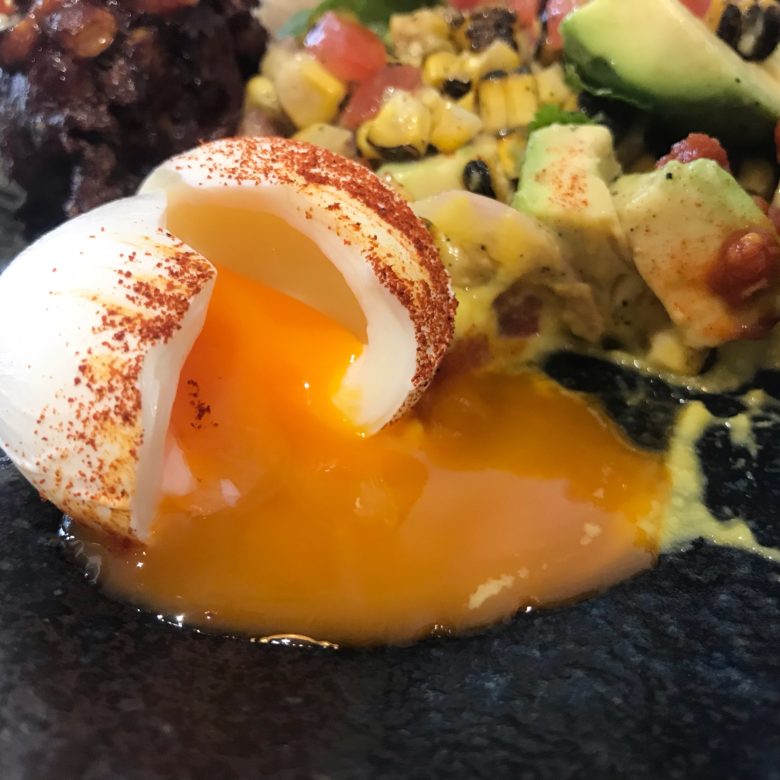 Egg Porn!!! The tomato kusundi I could have left off the dish but it did give a welcome warmth and spice. All in all one of my favourite breakfasts this year – next time we are nearby I will be back for this ?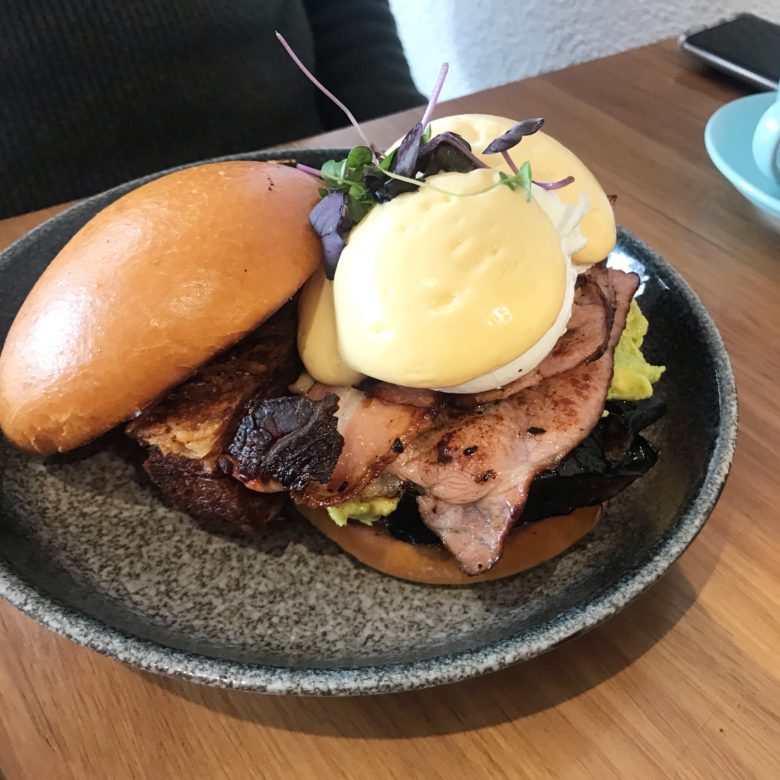 Hubby went the 'Big Brother' – Roasted mushrooms, hashbrown, bacon avocado, confit tomato, poached eggs, hollandaise foam on a milk bun – practically two breakfasts in one, hubby was in heaven! Made himself a nice bacon and egg sandwich and then enjoyed hashbrown with tomatoes and mushrooms for second breakie!! It was all cooked beautifully, he even like the hollandaise which isn't usually his thing. Special mention to the hashbrown which I stole the end off, soooooo good! Delicate, crunchy, fried potato goodness!
Success on a couple of plates, just like my real big brother this place is a keeper!!