Who doesn't like cocktails?! If you answered 'No' please exit and look at some yummy food instead!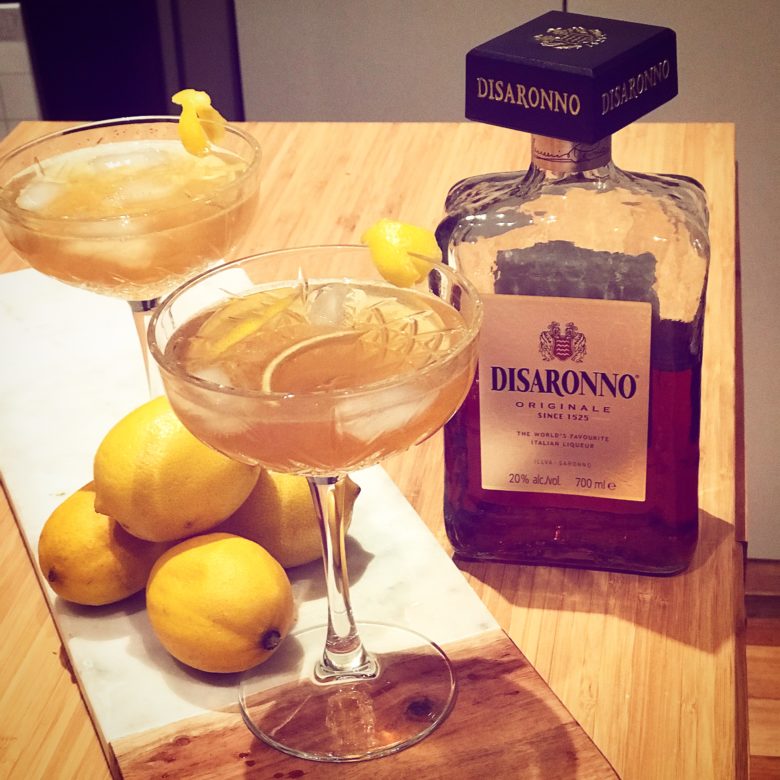 The lovely people at Disaronno asked if we would like to receive a bottle of their fabulous product and try some cocktails, after drinking Disaronno neat with ice having it as a cocktail was challenge I was most definitely up for!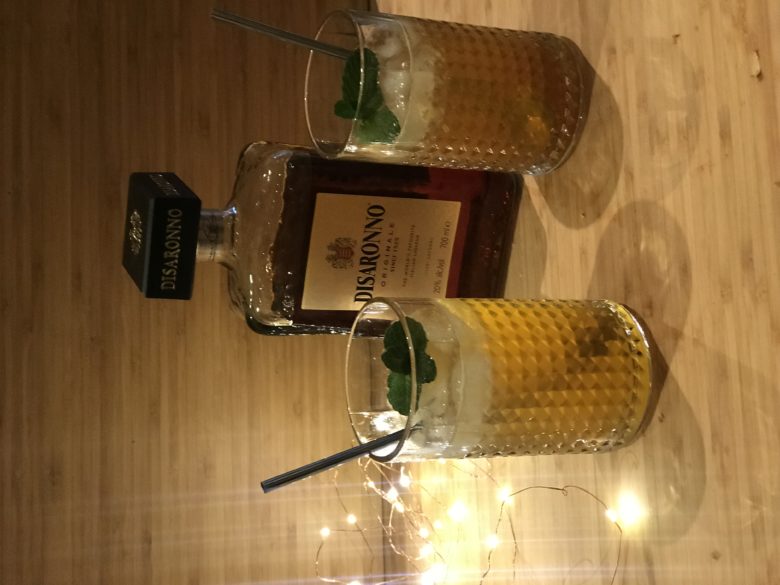 A little bit about Disaronno… it's an amaretto-tasting liqueur with a characteristic almond taste made in Italy. Its maker, maintains its original "secret formula" is unchanged since 1525, and claims the Amaretto Legend "Luini tale" as its own particular history. In 1525, a Saronno church commissioned artist Bernardino Luini, one of Leonardo da Vinci's pupils, to paint its sanctuary with frescoes. As the church was dedicated to the Virgin Mary, Luini needed to depict the Madonna, but was in need of a model. He found his inspiration in a young widowed innkeeper, who became his model and (in most versions) lover. Out of gratitude and affection, the woman wished to give him a gift. Her simple means did not permit much, so she steeped apricot kernels in brandy and presented the resulting concoction to a touched Luini.
Too cute!!
Now to business!
Cocktail No. 1 – The Disaronno Mule
2 parts Disaronno (when I refer to parts I go for the big serve on the cocktail measure!!)
1 part lime juice
4 parts ginger beer
Simply pour into your favourite chilled glass over ice and enjoy!
Cocktail No. 2 – The Disaronno Fizz
2 parts Disaronno
1 part lemon juice
4 parts soda water
Simply stir together your lime and Disaronno and then top up with soda water for a little twist and fizz.
Cocktail No. 3 – The Disaronno Sour
1 1/2 parts Disaronno
1 part fresh lemon juice
1 teaspoon of sugar
Get it all in your cocktail shaker with plenty of ice and shake the night away ?
Thanks again for sharing this lovely product so we could share these lovely cocktails! Hic!