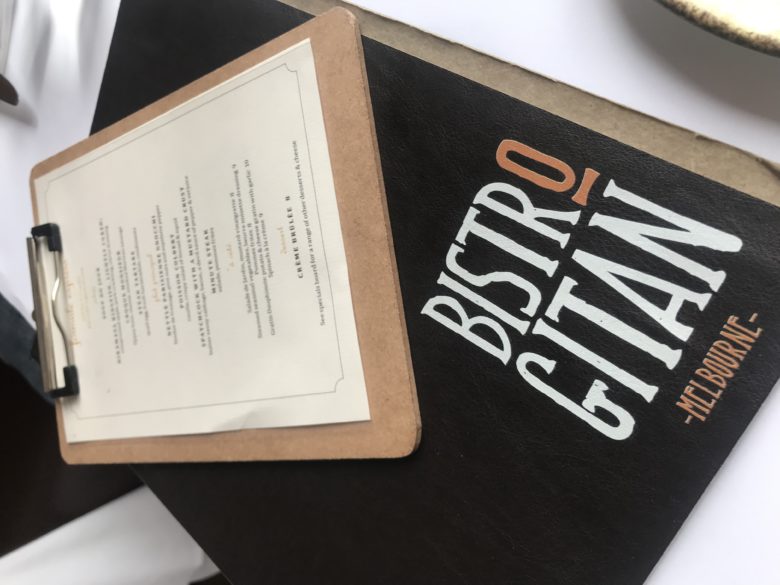 It's a little bit fancy, a lot French and a little bit rather lovely!
We had a need for a fabulous lunch somewhere and Bistro Gitan never fails to deliver. The menu is quintessential French with the usual suspects meeting something a little bit different but you'll always find escargot ready to go.
The small plates all sound like me… on a plate! Spiced cheese churros with grated celery and yoghurt YES! Tasmanian bush pepperberries liver parfait with pickles and toast YES! Slippery little Suckers? Six escargots with roasted garlic butter and almond, mouillettes YES! As well as some that sound a little different – Moreton Bay Bug Galettes with kohlrabi and dill or Mooloolaba prawns with feuille de brick, pumpkin purée and mandarin or Piccata of chicken livers with bacon, balsamic, fresh pappardelle and watercress.
More substantial dishes include an oven baked deep sea rockling with mushrooms, bacon, white sweet onions and sorrel, served with natural cooking juices or the Spatchcock with a mustard crust, butter savoy cabbage, bacon, a devil sauce of pepper and verjuice. Steak is a must with a Southern Ranges Victoria Black Angus/Hereford 300g Grain-fed Scotch Fillet served with pommes Pont Nerf and a choice of Gitan dressing, sauce au poivre or Cafe de Paris butter…… salivating yet?
So another cool thing is they have a Lunchtime 'Formule Express' $40 for two courses $45 including a glass of wine – bargain!! Hard to choose but we made it through and popped on a little extra to start with.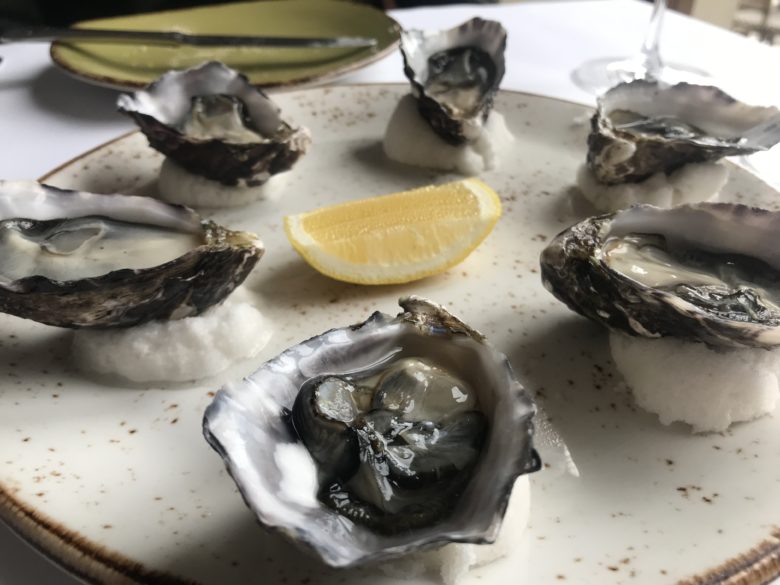 Beautiful fresh shucked oysters as nature intended them.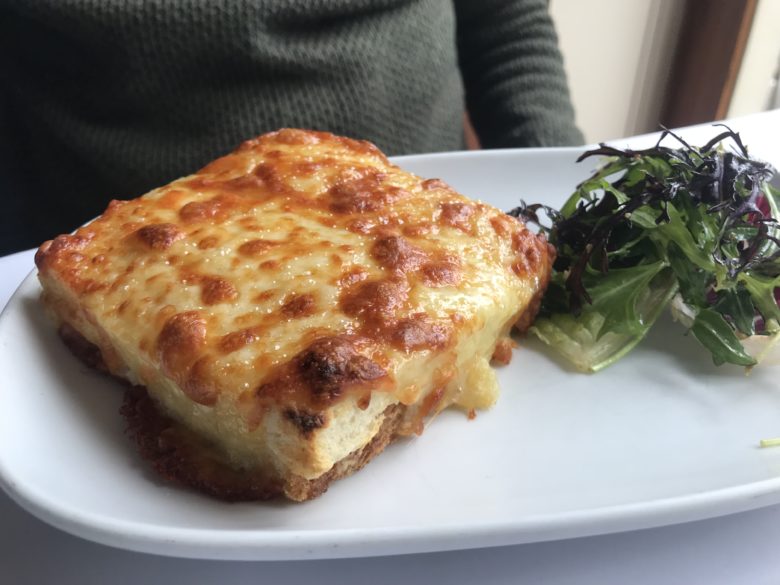 Croque Monsieur with Gypsy ham, cheese and smoked Morteau sausage – FOOD ENVY ALERT!! Hubby picked well, his love of sandwiches played out well this time.  The most beautifully rich, fluffy Croque! So much good stuff going on and epic cheese grilling.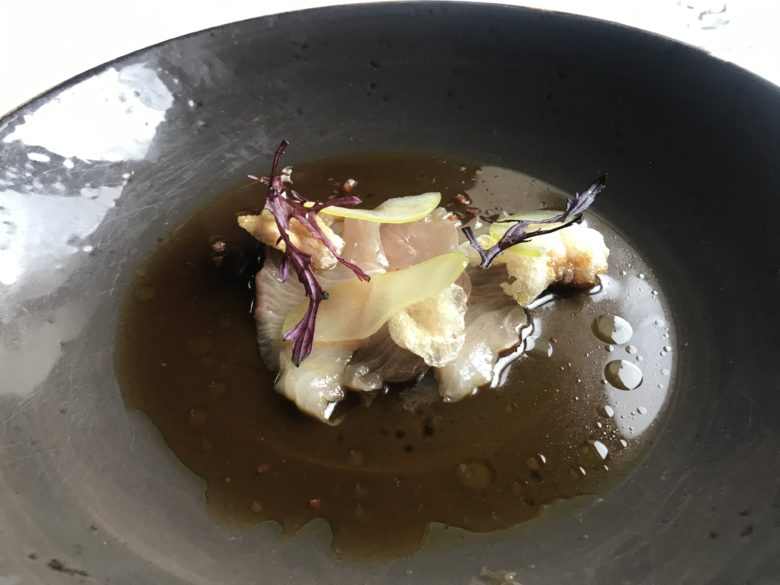 My more delicate  serving of lightly cured  Hiramasa Kingfish with compressed apple, pork crackling and citrus dressing was one of those dishes that pings around every part of your mouth is a delightful dance of the buds!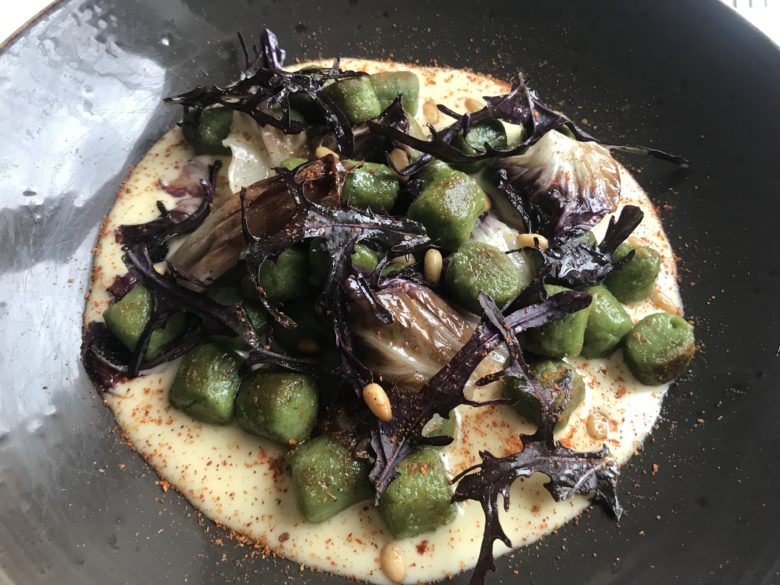 The Nettle parisienne Gnocchi with fondue du fromage, pine nuts and espelette pepper was beautiful, super green and super cheese, it was fabulous, nothing very strong about a nettle… which is a good thing.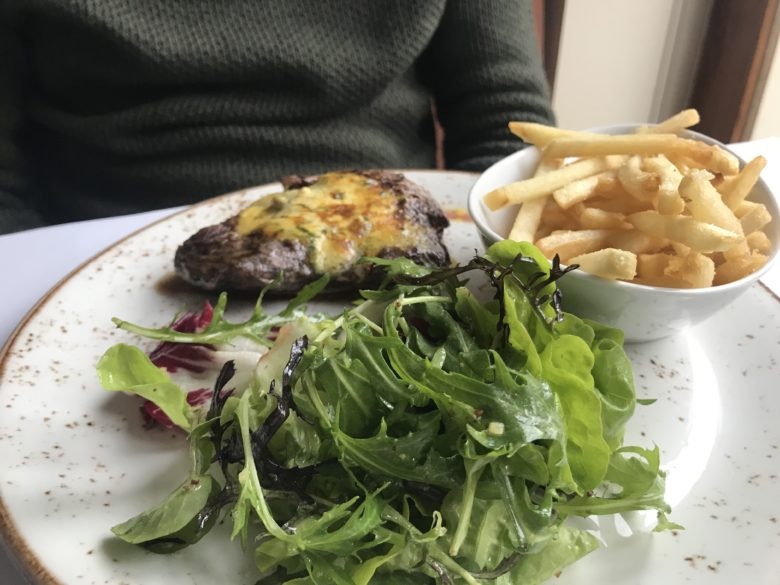 Hubby played well again with Minute steak, salad and pommes frites – did what it said on the box with a little twist of a Cafe de Paris butter which was AMAZING!! Never had before – want to have always!
It was a lovely lunch, even better that we weren't going back to work and could just nap!!