With the best views of the track, the James Boag marquee at the Birdcage has long been renowned for not only the best beers and fit out but also some of the most impressive food. Just when you didn't think the bar could get much higher we get a sneak peek behind the menu from The Big Group, the culinary genius' behind the success of the James Boag marquee catering.
From the humble days of the first tented marquees where a chicken sandwich and party pie were an impressive spread, Bruce Keebaugh and the team have escalated too two floors of comfort offering a home trackside to many a lucky punter. With this years environment boasting a distinguished lounge with a hint of Tassie wilderness, a full built in wooden bar, chesterfields and a shoe shine visitors should want for nothing!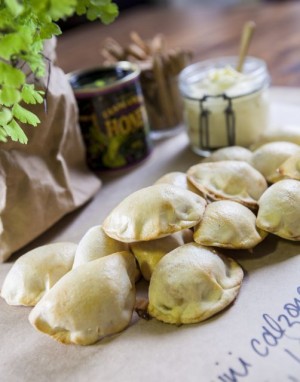 Guests will be treated to a full menu for the days events showcasing Tasmanian produce, this year there is a wood fired pizza oven with warm mini pear, cinnamon and raisin calzones with Leatherwood honey mascarpone or Houn Valley mushroom, tallegio and sage! The raw bar will be laden with a bounty of raw, pickled and cured, liqourice and tea smoked Tasmanian Ocean Trout or freshly shucked Barilla Bay oysters.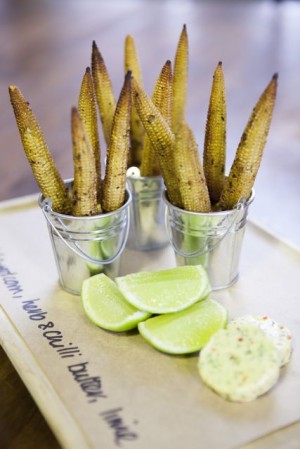 On arrival guests will enjoy Five Seeds Cider Sorbet with pear chips and mid morning snacks of James Boag draught Rarebit with Piccalilli and baby radish! The perfect morsels to enjoy that everyone checks out the form and fillies!!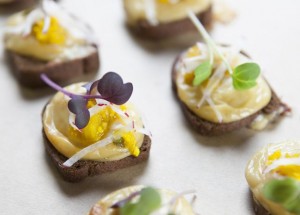 With over 400 guests everyday from the who's who of hospitality the team at Big Group will be running food 24 hours a day in the run up to the big weekend and with over 30 dishes available throughout the day I might miss most of the racing if I was running amok in foodie heaven!! Lunch dishes include crisp kataifi noodle carckers with seared Spring Bay scallop with laksa mayo…… hmmmm!!
Even the more substantial dishes like the Portuguese style James Boag's draught fried chicken with potato and dill pickle salad with harissa mayo is beautifully presented and tastes amazing!!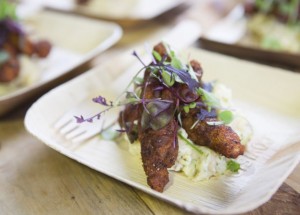 With a King Island Cheese bar and possibly a lovely glass of Limited Edition Celebration bottle of James Boag's Premium beer or two this is a foodie mecca! But wait, there's more! Boag's has embraced the top chefs of Melbourne and invited four of the best to present a dish to the lucky patrons and celebrate the finest Tasmanian produce.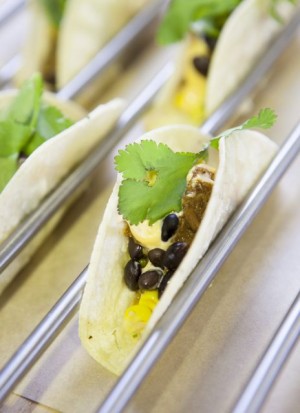 Enjoy Paul Wilson's San Choi Bau of Spring Bay Seafood, Michael Lambie's Wagyu Beef Taco or Luke Brabin's Tasmanian house smoked Ocean Trout with yuzu potato, Tasmanian wasabi on a brioche roll!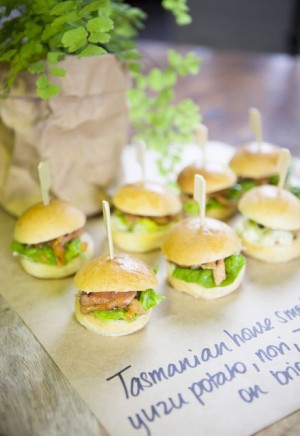 And for dessert, just a little something Darren Purchese whipped up! James Boag 's beer chocolate cream tartlet with fresh waters of Tasmania jelly – I doubt there will be many of those left on the day!! But you don't want to miss out on the Manuka honey custard filled donuts either…. wow!!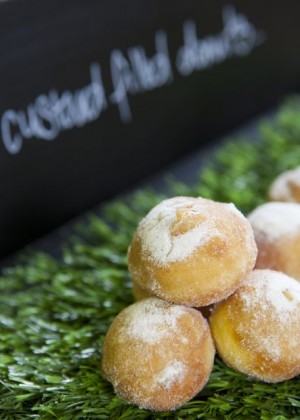 I think even if lady luck doesn't go your way on the day you have already won if you are in the James Boag marquee, eat, drink and be very merry you lucky, lucky things!!