Good old Michelle, she has created an empire from helping over-eaters far and wide, bringing healthy and easy recipes to our kitchens and saving us all a few kgs! This one is a goodie, heaps of lovely ideas for breakie, lunch and dinner – delicious!
Recipe 6 – Chicken and Bean Salad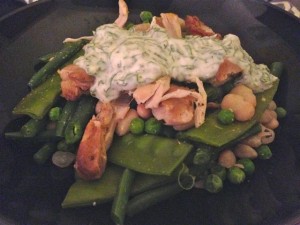 Tender chicken thigh with beans galore and a wonderful minty dressing – hubby made a cracker!
Recipe 5 – Lamb Chops and Purple Salad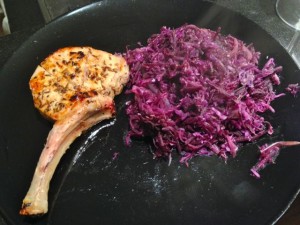 Quick, fast and easy, no nice beet roots at the shops but purple carrots are a steal at $2 and mixed with the cabbage, lovely! Though I can see how the beet root would have worked perfectly.
Recipe 4 – Chicken, Sprouts and Pumpkin Tray Bake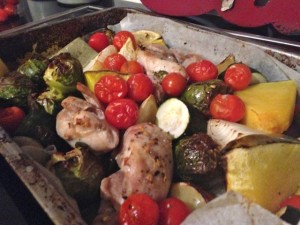 Always love a one tray bake, succulent lemon chicken with roasted Brussels – oh yes! Roasted sweet cherry tomatoes make for a lovely healthy dish
Recipe 3 – Mexican Eggs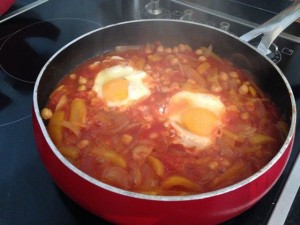 The perfect weekend breakfast, practically cooks itself and is fabulously tasty, just look at that egg…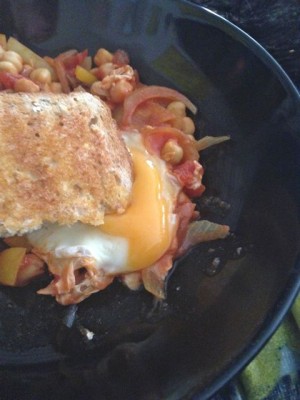 Recipe 2 – Cauliflower and bean mash

I am converted! Super simple steamed cauliflower and white beans whizzed up to make a delicious alternative to mashed potato. Loved!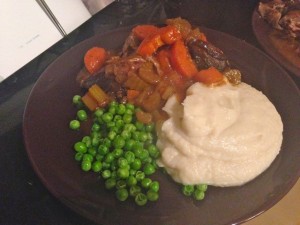 Recipe 1 – Slow Cooked Lamb

The shanks looked miserable so I ended up doing a shoulder in the slow cooker and then roasted off in the oven. Recipe converted perfectly and the flavours were sensational.