Cookbook: Jamie's 7 Ways
Recipe 1: Farmhouse Chicken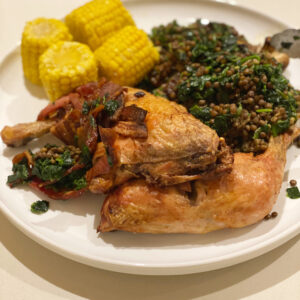 Adapted from a whole chicken to Maryland's the chicken is awesome with the roasted garlic mushrooms and spinach and then the lentils YUM!
Recipe 2: Salmon en croute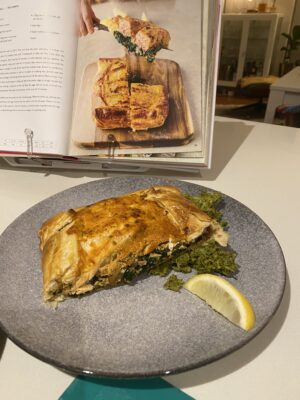 A week night friendly version of a fancy classic,  cut down for two… but still used all the puff pastry!! Red pesto eggy twist and dinner is served!
Recipe 3: Roast Hoisin Chicken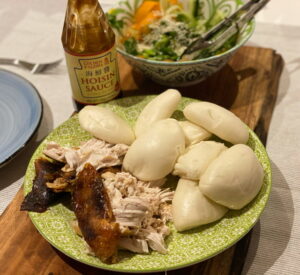 Served with some cheeky frozen baos we had in the freezer, didn't get a huge amount of Flavour in the chicken but plenty more hoisin to go around. Made a carrot and cucumber ribbon salad with fish sauce, mirin, sesame oil and seeds. Fab Monday night dinner.
Recipe 4: Parmesan Fish Bake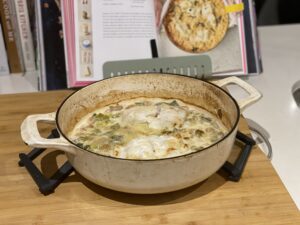 Who says you can't have fish and cheese? This had all the flavours of a fish pie but a lighter more fancy version. Fast and simple makes cooking in Covid super easy.
Recipe 5: Spicy Prawn Noodles