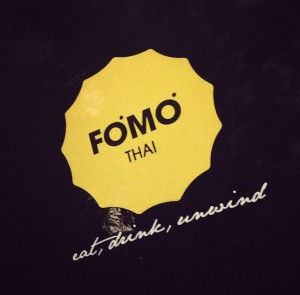 Popping up on Bourke Street in a little hub of new places to eat, FOMO looks great, modern, bright and packed to the rim when we went past the previous weekend. We manage to sneak in the following week and grab the last two seats on one of the communal tables.
The staff are super efficient, working really hard to ensure everyone has whatever they need and we have menus and beers before we can say 'You feel Lucky?'.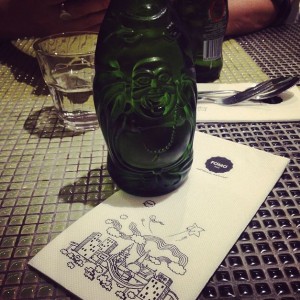 The menu is a veritable feast of grilled meats, curries, classics and new twists. I can't go past some of the old favourites like fried vegetarian spring rolls.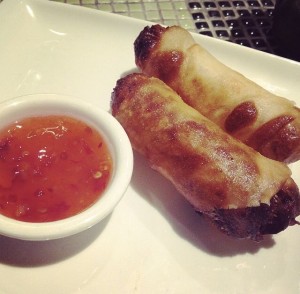 Takes me back to the old school spring rolls we used to get back in the UK, not my favourite, I think I prefer the 'posh' versions of the spring roll.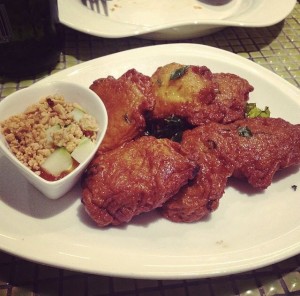 The homemade Thai fish cakes served with sweet chilli sauce are textbook, fluffy fish with great flavours and a generous serve.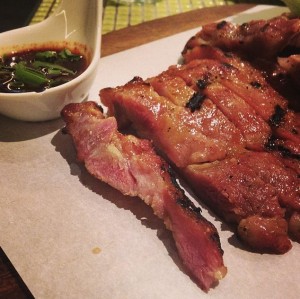 The char-grilled pork neck served with tangy dipping sauce is a big serve of charred meat, pretty fatty and that 'tangy' sauce is very punchy, that kind of lip tingling, near too far in the chilli sector.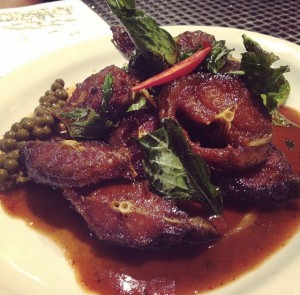 I was really excited about the crispy deep fried catfish with red curry, I have never had catfish before so good to try something new. Unfortunately I have found I really do not like catfish!! Tricky to get to any of the meat with the central bones and segments but once I did it tasted like wet dog to me!! Sadly couldn't convince myself I liked this so sad face!
It's bustling, it's spicy and it's fast.