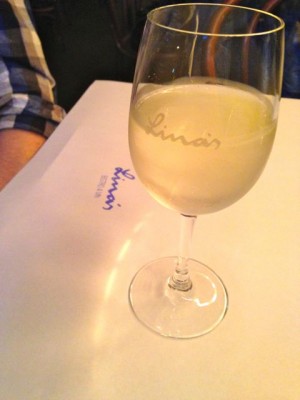 Such a great bar, always a good wine list by the glass and the food is fabulous. Thankfully open on Good Friday night we wrap up and head out in the cold to find solace at Lina's.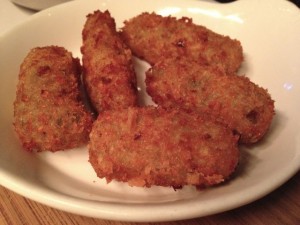 A good cold South Australian Riesling and menus ready to go I couldn't go past the specials board with the mushroom and gruyere croquettes. Perfect little nibbles of gorgeous cheese and mushroom with a chunky crunchy coating.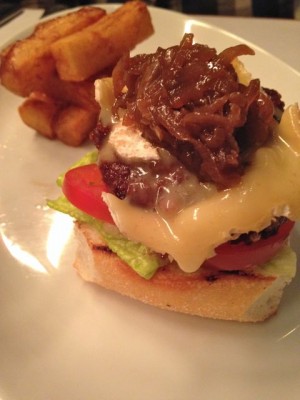 The Paris burger sounds fabulous and it doesn't disappoint, the most amazing chunky chips and an open top burger with sticky onions and Camembert. Super tasty and super lovely.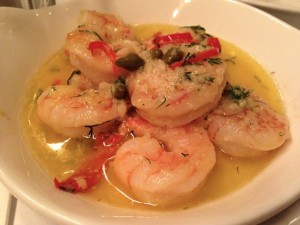 The smell of our prawns arriving is wonderful, lots and lots of garlic and chilli, slathered in butter and absolutely sublime – a dish you both need to enjoy because you know that garlic a going to be around the next day!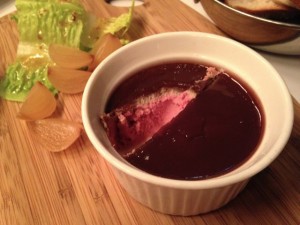 Chicken liver parfait on fresh baguette with a delicious layer of port orange jelly is a perfect dish, smooth and rich and yum!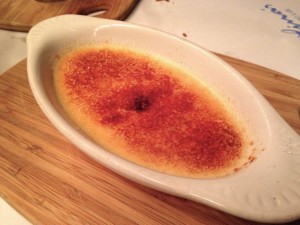 Creme brûlée is a lovely dish with a super crispy top and smooth and creamy underneath – fabulous. And then, because we haven't spoilt ourselves enough tonight a chocolate mousse with strawberries and a lovely biscotti. Happy days are here at Lina's.
*************************************************************
Last visited 21st September 2012
I often refer to how spoilt Albert Park is for wonderful eateries and heres another perfect example! Lina's Bistro a Vin is a gorgeous little spot that we have spent may an evening enjoying a glass of wine and a little nibble!
There is a full menu but also a great selection of bar snacks and smaller dishes.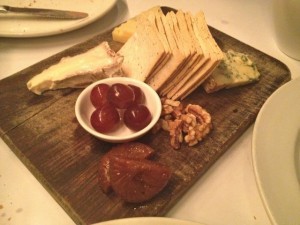 Cheeseboard-tastic!! This is generous, pretty and amazing! Lots of lovely cheese with yummy accompaniments.
The staff here are always great, friendly and relaxed and we are quickly served with a bottle of wine to go with our cheese!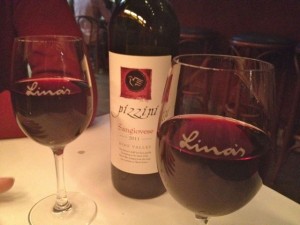 With plenty to choose from we indulge in some very lovely chicken liver pate with a thick creamy fat crust! With plenty of fresh baguette to smear on we are very naughty!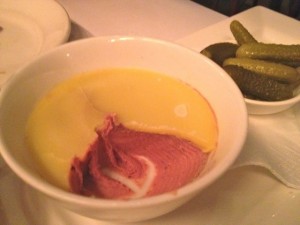 Frites are fabo with a lovely aioli and we are happily grazing and enjoying ourselves!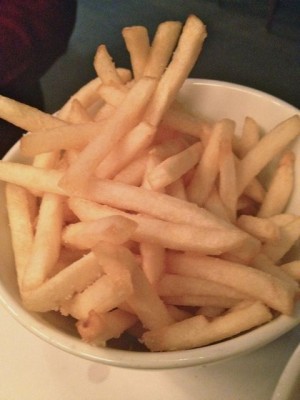 And finally a plate of cured meats! Soooooo good!!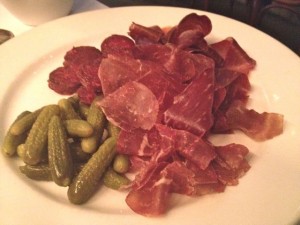 Such a great spot I wish we could take you to South Melbourne and visit every night but it's only a short walk really!!