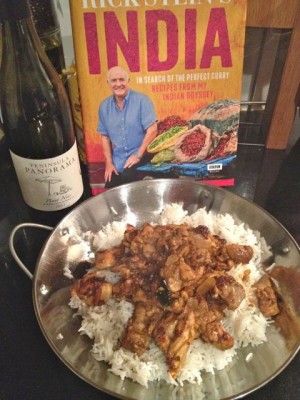 Rick Stein – In search of the perfect curry! What an amazing book to go with a fantastic series. I am loving cooking from this book. It has a vast array of different recipes and all you need is a rack full of spices and a few extra ingredients to take you to curry heaven.
Recipe 9 – Beef Vindaloo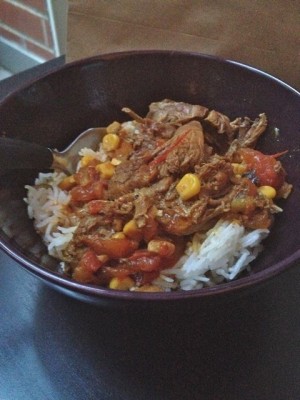 Converted to slow cooker with a massive beef joint! 3 hours later we had a 'propa' vindaloo!! You know that level of heat and spice that you feel your lips hum but it's still enjoyable!! Hottest curry I have had in years!!
Recipe 8 – Chettinad Chicken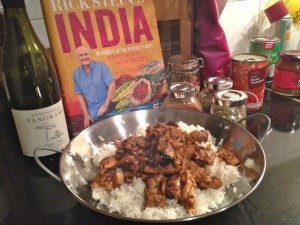 The MOST amazing dish ever! So delicious we forgot to save any leftover for lunch the next day!!
Recipe 7 – Cochin First-Class Railway Mutton Curry

This baby was in the slow cooker all afternoon and it was sensational! Rick just cannot do wrong with these recipes!!
Recipe 6 – Chana Masala Chickpea Curry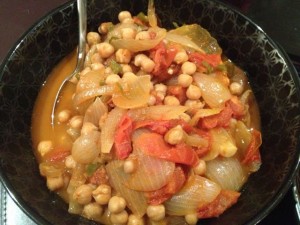 Loved this, chickpeas are the best! Lots of heat and good stuff going on – Happy Curry Adventures!!
Recipe 5 – Seasonal Vegetable curry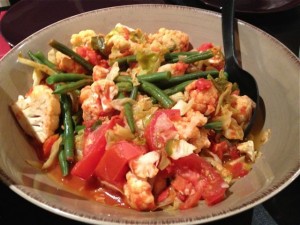 Not sure if I did this one wrong but it just seemed a bit …. bland! SO chucked in a few extra bits and seemed to go down well!
Recipe 4 – Chicken Vindail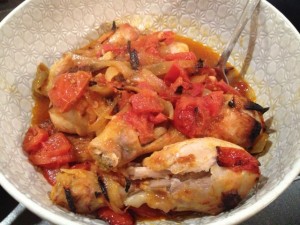 Holy cow!! Or Chicken!! This is so delicious! I may have put a few extra chillis in and tried to kill my friends but they still thought it rocked!!
Recipe 3 – Rick's everyday pilau rice

This recipe is worth buying this book alone! We cannot stop eating this and the smell when its cooking is so fab!
Recipe 2 – Spiced Roast Potatoes and Onions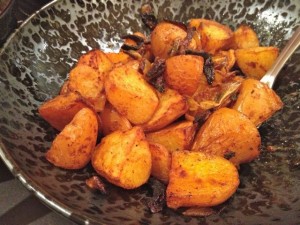 LOVE these spicy little spuds!! Such an easy dish to rustle up and such an easy dish to over eat!! Love it!!
Recipe 1 – Kachumber Salad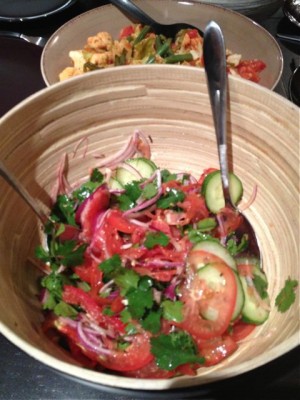 Fast, fresh and fabulous! Grab your mandolin and off you go! Perfect example of spice, citrus, herbs and produce.