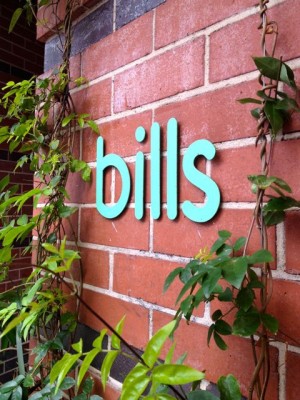 A little pilgrimage after cooking (and loving) so many of Bill's books – the real Bill's of Surry Hills.
Even on a dull Monday morning this Sydney hot spot is buzzing! Everyone enjoying a great coffee and an eclectic mix of breakie options! Poached eggs meets congee!
The space is lovely, fresh and comfortable with ample seating inside and out. The open and glass fronted kitchen shelves packed with fresh produce make you mouth start to water straight away. Coffee is ordered and delivered and is deep, rich and definitely deserves a second round!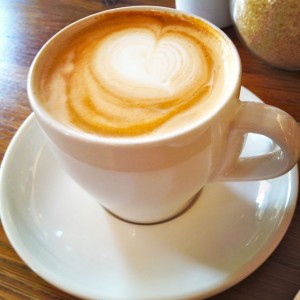 Choices, choices! My friend goes for the eggs on toast with crispy bacon – traditional, well made and lots of 'hmmmm' noises!
But forget all that toasty loveliness – I got me corn fritters with roasted tomato and basil! Heaven on a plate! Crammed with juicy lovely sweetcorn, this is the dish everyone had recommended and they were not wrong!!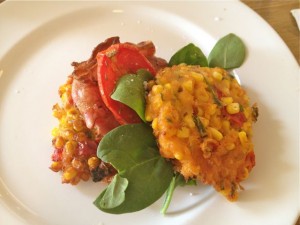 Love it!!
Kudos to the staff they were great and when I pointed out a strange little roasted twig in my breakie – probably some herb or something, nothing major. They resolved straight away and took the coffees off the bill. Perfectly handled!!
Wish Bill's was a bit nearer so we could pop back again but next time Sydney!!