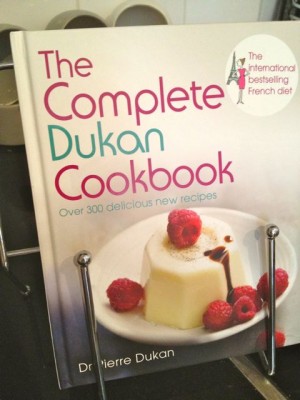 Everyone needs a crazy diet plan now and then and the Dukan diet is a protein rich plan of attack that leaves you enjoying steaks, seafood feasts and tofu but no carbs and no fruit of veg for the first stage – all a bit strange. However there are 100 foods you can enjoy in the Attack phase and though it feels foreign to not have a salad or bowl of strawberries I am willing to give it a go!
Recipe 4 – Seafood Feasting!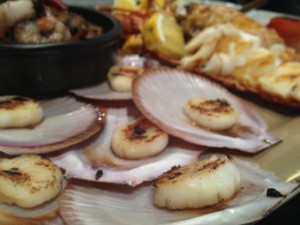 No so much of a recipe but boundaries – as much seafood as you like with lemon, chilli, salt etc! So hot BBQ plate – lobster tail, prawns and scallops! Lots of lemon twists and low fat Greek yoghurt mixed with lemon or paprika or cornichons!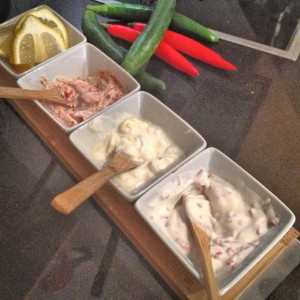 Recipe 3 – Vanilla Creams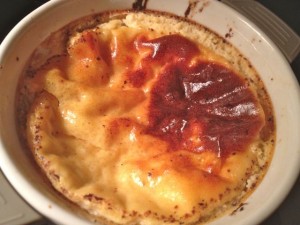 Did not go well! They looked ok but I think my pots were too deep and the steam sweated down into the pot and made everything a bit watery and gross…… oh well!
Recipe 2 – Tamogoyaki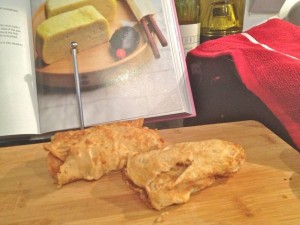 This delicate Japanese rolled pancake … it tricky! I don't have a tamogoyaki pan for a start so we end of with rolled omelettes BUT they taste fabulous!!
Served with a good steak and salt and pepper tofu it is a pretty good meal!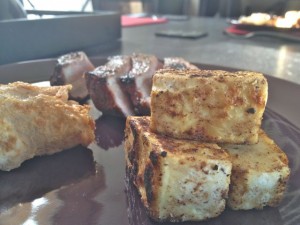 Recipe 1 – Muffins!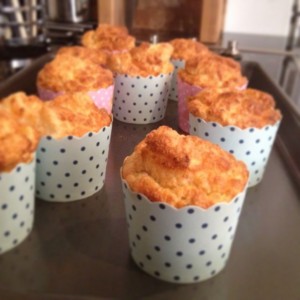 The base is oat and wheat bran and fluffy egg whites to give some real lift! We did smoked salmon breakfast muffins and they rocked!! We finished these off super quick!