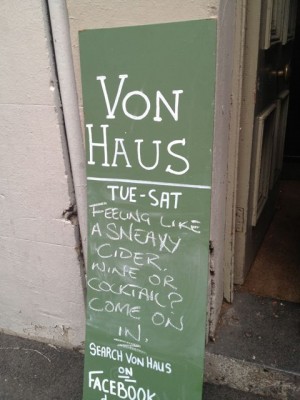 Such a perfect little spot, it is small but perfectly formed! We have eaten here many a time or grabbed a quick drink before a gig and it never fails to deliver…. unless someone has snapped up all the seats already!!
Offering a small number of fabulous dishes there is usually a great salad, some sort of sausage or yummy meat, lunch usually spruiks a great baguette and a delish soup! Words to salivate like smoked trout, fresh herbs, goats curd, lyonnaise sausage and confit duck. Amazing, fresh and tasty!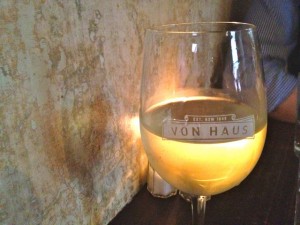 The wine list features some good exports and a few locals, always a good few to choose from!
Overall this is a special little find in busy Melbourne and you are lucky to get a seat and even luckier to enjoy some wonderful food and wine!