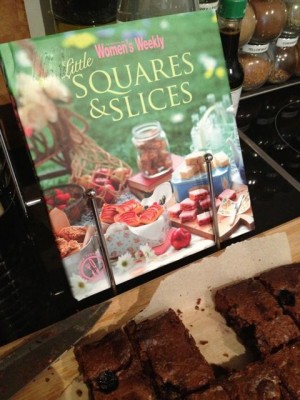 Such a gorgeous little book sat tempting me on the newsagent counter! $5 of fun with heaps of simple gorgeous recipes for all your fave slices and squares! A perfect Xmas pressie!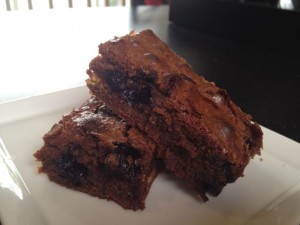 Choc and Raspberry brownies became triple choc and blueberry! Really easy recipe with a bit of choc, bit of butter, sprinkle of sugar and a few other touches and hey presto! Super chewy, super chocolatey and super YUM!!
The 2012 Cookbook Challenge – at least one recipe from one book, every week, for the whole year! Or 52 books at the end of the year!!
Click here to see the adventures so far!
2012 Cookbook Challenge :- Recipe counter: 170