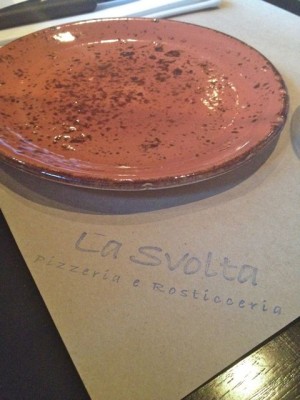 Winner of the Melbourne Pizza Festival 2012… so no pressure!!
I love pizza! Love, love, love! It has to be super crispy and thin, perfect melted proportion of cheese and a tangy sweet tomato base…. hmmmm mouth watering!!!
This is a great space, big, airy and noisy but in that kind of Italian way! It should be noisy as everyone is catching up and laughing and enjoying themselves!
The menu is traditional with plenty of the famous pizzas, antipasti, pasta, risotto and specials but we want to try these pizzas!!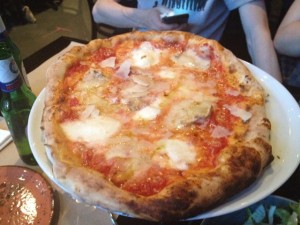 Quattro formaggi Tomato, fior di latte mozzarella, gorgonzola, pecorino, parmigiano
Perfection! Total and utter perfection!! I loved this pizza, perfectly loaded and perfectly gorgeous!!
We go for a side salad that is fantastic and also the 'Friarielli alla Napoletana' – a great edition to the meal to get some five a day onto the table!! I loved these, they are delicious!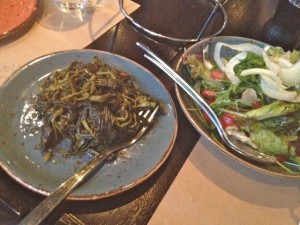 The Margherita – Tomato, fior di latte mozzarella, basil looks stunning and we are all very happy with our lovely pizzas!
This is a great spot for a great pizza, a beer and some good friends!