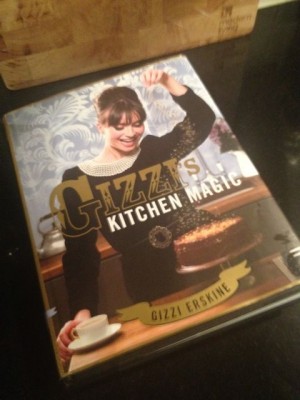 This weeks book is Gizzi's Kitchen Magic. From the show 'Cook Your Thin'. This book is packed with simple, quick but incredibly tasty food! One of the best books I have cooked from this year – so good I went to town on as many recipes as I could!!
Recipe 9 & 10 – Root Veg Rosti & Scrambled Eggs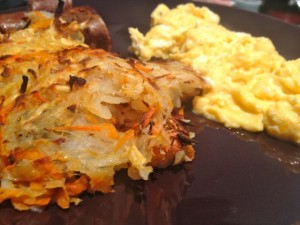 Amazing scrambled eggs! I don't think I have ever had a recipe before and this was perfection!! Rosti was nice and felt like we were getting some of our daily veg!!!
Recipe 8 – Pineapple and Lime Cake
Super nice easy batter to whip up and the cake took a while to cook through but it was great when it did!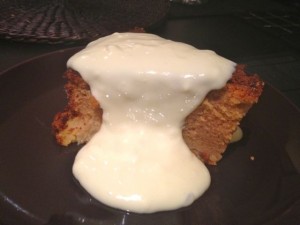 Frosting was a flop but it made a lovely cream topping!!
Recipe 7 – Aubergine, artichoke and lamb bolognese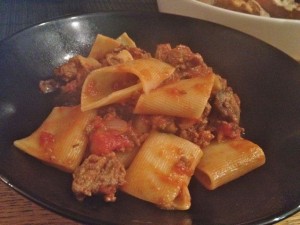 Forgot the artichoke and the lamb was a bit fatty but a really good bolognese sauce! Yum!!
Recipe 6 – Smoked Haddock Fish Cakes with Poached Egg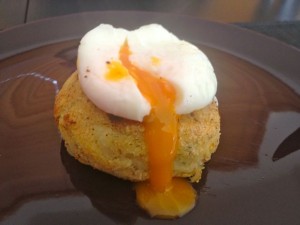 WOW These were so good we have made extra for breakie the next day… but we snaffled then Nigella Style for lunch in a sandwich!! I bought a while smoked trout from the market which made life a little easier – just had to try and get the meat without the bones!
Recipe 5 – Boiled Egg with vegemite soldiers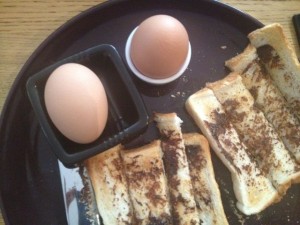 Obviously there was a reference to Marmite here but we are Vegemite converts now! REALLY like this!! Love a good runny egg!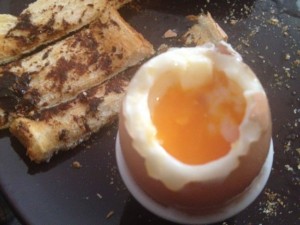 Recipe 3 and 4 – Slightly better for you Southern Fried Chicken with Purple Coleslaw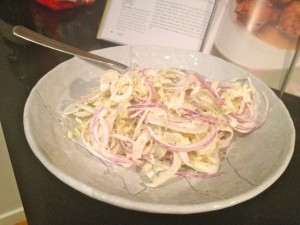 Purple Coleslaw – brilliant! Healthy and really tasty! Our Fake KFC was an absolute winner! Hubby was in love with me all over again!!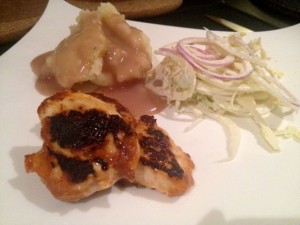 Tenderising chicken in buttermilk totally works!!
Recipe 2 – Mussels with cider and cream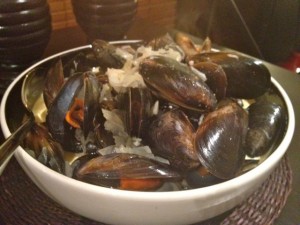 AMAZING!! Soooo good! Very, very happy that night!
Recipe 1 – Five Spice Salted Chill Squid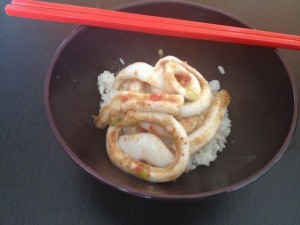 The 2012 Cookbook Challenge – at least one recipe from one book, every week, for the whole year! Or 52 books at the end of the year!!
Click here to see the adventures so far!
2012 Cookbook Challenge :- Recipe counter: 133
Totally yummy! Didn't go the deep fried option but the flavours were super!!