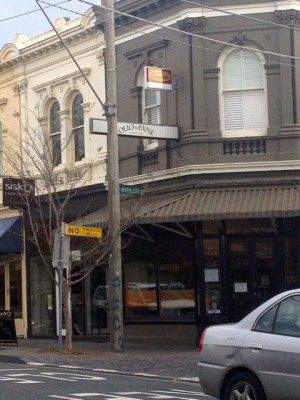 Hawthorn has some pretty amazing little foodie spots and I am loving discovering them!! With Porgie and Sisko as neighbours we are in a great spot and Olio Pane is sooooooooo gorgeous and very, very dangerous!! I could go crazy in here with my credit card! Gorgeous wooden boards and utensils and jars and pots and sooooooo much!
Fresh bread, fresh pasta, olive oils, tapenades, sauce, muffins… and that is just the shop!! There is the cutest cafe at the back where you can enjoy a spot of lunch over a glass of wine!!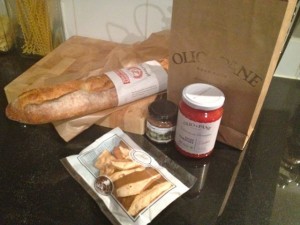 I think I showed great restraint!! A lovely fresh sour dough baguette! Olive tapenade and tomato sauce for fresh pizzas at the weekend and porcini's just because!!
I will definitely be back!!