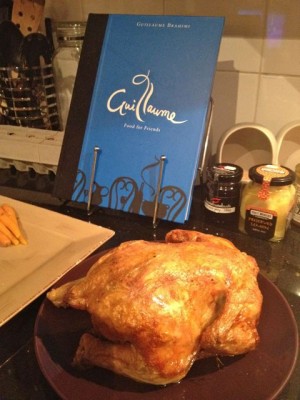 The 2012 Cookbook Challenge – at least one recipe from one book, every week, for the whole year! Or 52 books at the end of the year!!
Click here to see the adventures so far!
2012 Cookbook Challenge :- Recipe counter: 117
This weeks book is Guilluame Food For Friends
Recipe 7 – Green Beans with pistachio pesto
Blanched fresh beans with a super fresh nutty basil pesto? Who wouldn't love this!!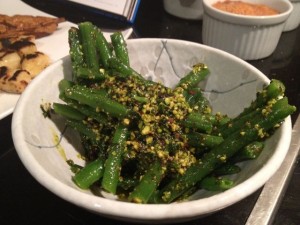 A super quick way to take veggies to another level! I could happily have this turned through pasta or with a few more veggies as a whole dish! What a great meal!!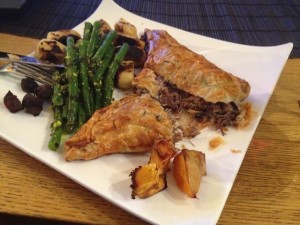 Recipe 6 – Duck pies with shiitake mushrooms
The book has the recipe for mini pies as canapes but they easily transformed into a rather British pasty!! The filling was rich, wholesome and darn good!! The roasted duck meat and shiitakes mushies were a match made in heaven and great one to cook over a lazy rainy weekend!!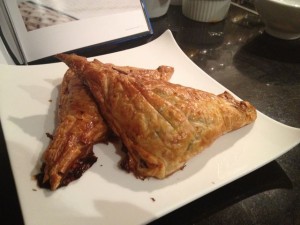 Recipe 4 and 5 – Gnocchi with beetroot, pumpkin and prawns
Firstly – homemade gnocchi ROCKS!! So much softer and lighter than emergency store cupboard supplies but I did spend an afternoon making it so each one has a time and a place!! This version has parmesan in and we made a whole lot!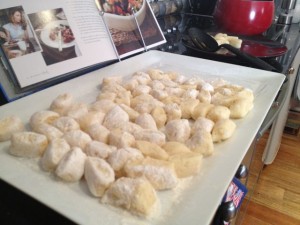 So a little time and effort but totally worth it as the freezer is full of little fluffy potato pillows now!!
The recipe from Guillaume has pumpkin, beetroot and prawns in – a mix of the Autumnal veg with spring prawns but it totally worked with the parsley dressing! Totally love this gnocchi!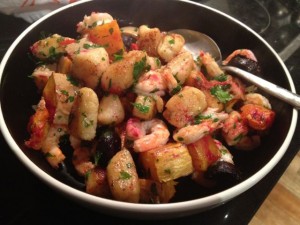 Recipe 1, 2 and 3 – Roast Chicken with chasseur sauce and Paris Mash
WOW – the perfect roast chicken!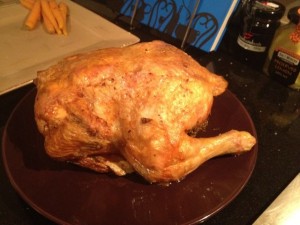 AND the chasseur sauce? No comparison! Amazing!!
AND the Paris Mash?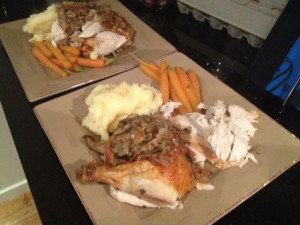 It was a fair bit of work and it tasted great…. I didn't go with all of the butter recommended! It was great….. so good I ate wayyyyy toooooo much!!!