The 2012 Cookbook Challenge – at least one recipe from one book, every week, for the whole year! Or 52 books at the end of the year!!
Click here to see the adventures so far!
2012 Cookbook Challenge :- Recipe counter: 110
This weeks book is Masterchef 3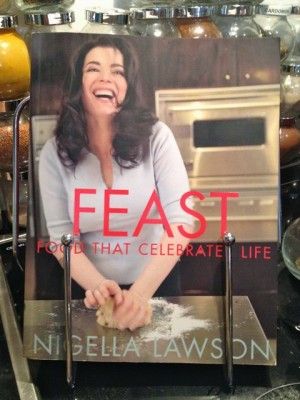 Book 32 – Masterchef 3
Book 32 – Recipe 1 – Massaman Curry
WOW This was fantastic! Particularly impressed that we came home reasonable late, rustled up a fresh curry paste and then everything bubbled for an hour and we have THE best curry ever! Recipe was with beef but Kangaroo worked amazingly!!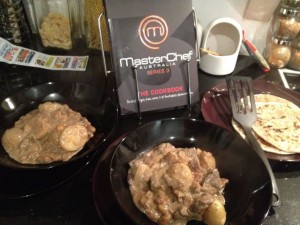 Who doesn't have time to cook!!??!!
Book 32 – Recipe 2 – Lamb and Bean Spanish Casserole
You know the smell paprika and sherry vinegar make when you are cooking Spanish? This was in the slow cooker allllllll night! I like adapting a regular recipe to a slow cooker experience!! Missed off the anchovy crumbs but this was fantastic! Wholesome and great!