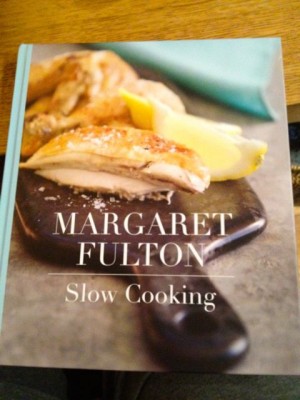 The 2012 Cookbook Challenge – at least one recipe from one book, every week, for the whole year! Or 52 books at the end of the year!!
Click here to see the adventures so far!
2012 Cookbook Challenge :- Recipe counter: 104
This weeks book! Slow Cooking with Margaret Fulton
Recipe 3 – Red Wine Poached Pears
Stunning! Apart from the Vampire-esque cooking comedy moments when I was trying to turn the pears and spattered red wine up the walls, this was perfect! The pears poached for about 7 hours in the aromatic red wine broth until they were dyed dark purple and incredibly soft. Served with some mascarpone scented with cardamom and lemon and a few pistachios – YUM!!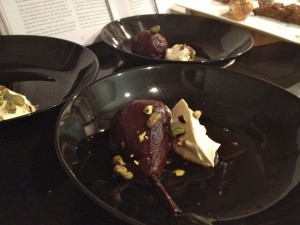 Recipe 2 – Beef and beer
Uuuurrmmm forgot to take a photo! Everyone loved it though! It had gone a little dry which might have benefited from browning the meat first but it tasted fab!!
Recipe 1 – Beef Strips with mushrooms
OMG the smell is just wonderful, apparently hubby could smell it up the street! Beef bubbling in red wine and herbs and mushrooms…. so good we made it into a pie!! Score!!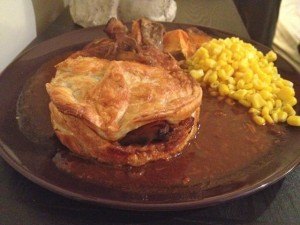 In the oven and moments later a rather lo