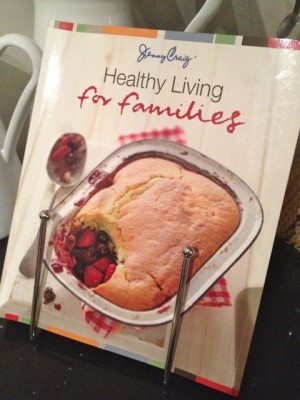 The 2012 Cookbook Challenge – at least one recipe from one book, every week, for the whole year!
Click here to see the adventures so far!
2012 Cookbook Challenge :- Recipe counter: 100
This weeks book! Jenny Craig Healthy Living for Families
Project 'Kilo – July' is in force and this Foodie needs a little less indulgence to watch her waistline!!
This book is a good, easy way to cook great food without the fat! I love a recipe book that focuses on healthy food without you feeling immediately hungry! The focus on good, healthy and fresh food and plenty of greens a veg is something everyone needs!
Recipe 7 – Appleberry Sponge
WAY too simple and WAY too quick to taste this good and be healthy!! Gorgeous stewed fruits and a little light sponge in 20 mins! Oh yes!!!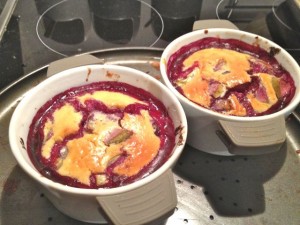 Recipe 6 – Chermoula Beef with minted cous cous
Delish! The beef in the marinade is gorgeous – though I over cooked it tut tut! Cous cous perfect, fresh, light – great quick meal!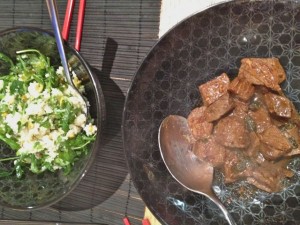 Recipe 5 – Breakie Bars
WOW so simple and so delicious! A weeks worth of healthy breakfasts on the go! The orange juice os the secret weapon with this!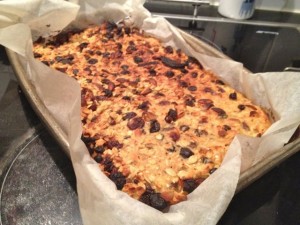 Recipe 4 – Ham, zucchini and carrot fritter
Grate up some veggies and chuck in some egg and you have a super healthy lunch for several days!!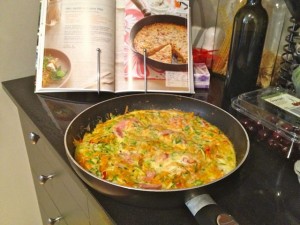 Recipe 3 – Spaghetti Bolognese
Nice bit of lean mince and plenty of veg and some good flavours over a low heat and just a fantastic quick, simple dinner! This book is a great one for everyone who gets home and thinks a pizza would be quicker and easier than cooking!!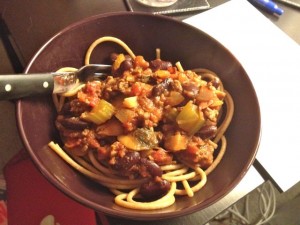 Recipe 2 – Walnut Raisin Loaf
Fabulous! Again really easy, whip up a dough and then after a little rest straight in the oven and hey presto a gorgeous little slice of nutty loveliness for breakie!!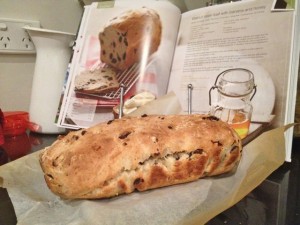 Recipe 1 – Baked Thai Fish Parcels
Textbook healthy cooking – fish steamed with a whole lot of flavour in its own little bag! Beautiful fish fillets, chilli, ginger and lots more – all chucked in the parcel and in the oven for barely any time at all!!