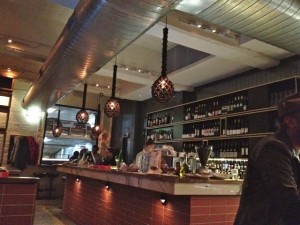 Lupino has been somewhere I have wanted to get to for a while and we are finally here! On a dark, cold Friday night we slip into our table and read through the mouth watering menu and fantastic Italian wine list! Prosecco Please!!
The menu is quintessential Italian with wholesome comforting favourites with lasagne, spaghetti marinara and risotto to name a few. Lupino is quite small and the tables are given their space so there is a nice hum to the place without the noisiness you might get in bigger joints! This is a perfect spot for a romantic evening or quiet catch up, also means the piccies aren't brilliant as I didn't want to ruin everyone elses evening with a flash, flash, flash!!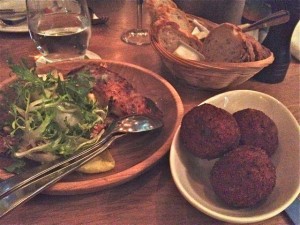 The quattro formaggio and pea arancini are amazing! Oozy, cheesey – delish! The Baked Polenta with gorganzola, walnuts and honey is divine! The polenta was so smooth and I could have easily eaten this all to myself!!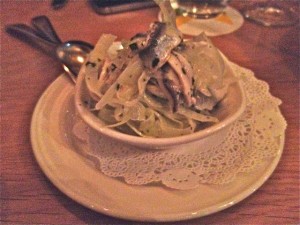 The special white anchovy and fennel special is divine! I love white anchovy they are soooo good! And teamed with fennel and orange we have healthy and happy!!
Mains are tough to choose but we go for the Winter Warmers! The rabbit risotto with porcini and pancetta is rich, super sized flavours and the sort of dish we unashamedly use the second round of bread to mop up the juices!!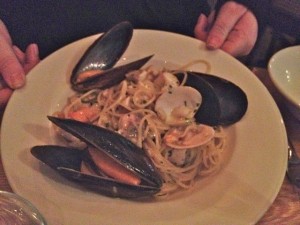 Spaghetti Marinara gets a thumbs up with plenty of fish and there are lots of yummy noises but the lasagne didn't make hubby smile. C'est la vie you can't win them all!!
But amazingly we still have room for dessert – we probably could have left it but when I asked what bombolino were we were there! Doughnuts smothered in nutella!!! Served with a buttermilk ice cream (I think) it was incredibly luscious and yum!!!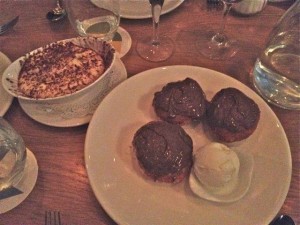 Tiramisu didn't rock for any of us but maybe we were all on a nutella high!! Overall a great night, good friends, great service and happy full tums!