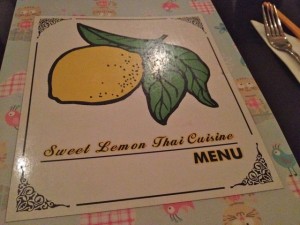 Yum yum yum yum!!! Can't believe this was around the corner the whole time and I never knew!! Sweet Lemon Thai is such a cute place! Simple, good food and a decent wine / beer list too!
We are quick to order a Brown Brothers Crouchen Riesling – perfect with Thai flavours especially chilli which I have a feeling might just feature tonight!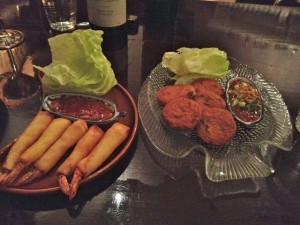 Prawn spring rolls and thai fish cakes with home made cucumber, chilli, crushed peanut dipping sauce are excellent! Great dipping sauce, big meaty prawns in crispy pastry and spicy fish cakes….. happy times!!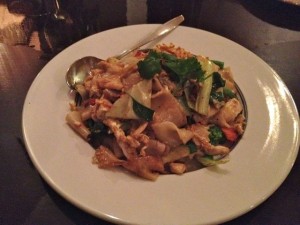 The Pad Kee Mao listed as hot on the menu has a great level of spice and the chicken with flat rice noodles, egg, vegetables, chilli-garlic and basil is heavenly! Love love love!!
Sweet Lemon Thai pride themselves on their curries, at the front of the menu they tell us that;
Our curry pastes are freshly made in our kitchen using traditional family recipes; including Green, Red, Massaman, Panang and Jungle curries.
I love beef massaman curry so no question what we go for!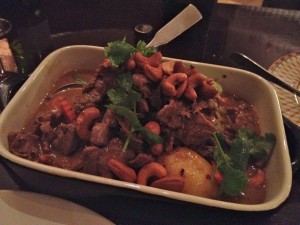 The menu tells you exactly how the paste is made for the curry;
The Massaman curry paste requires more processing by slowly roasting most of the ingredients to draw out all the individual flavours before we pound them and add a touch of tamarind to balance the coconut cream.
And the time and love in the dish is evident – it is fantastic! It is a big serve (even though we are sharing and greedy!!) and the roasted cashews rock my world!!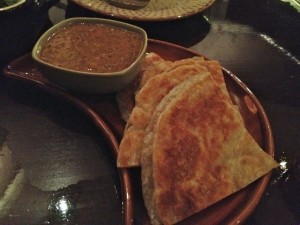 A serve of perfectly flakey roti and peanut sauce and we have over eaten and we are very happy! I cannot wait to come back for a bowl of warming soup of another curry!
BTW its BYO and there is a discount to take away – so why wouldn't you!!