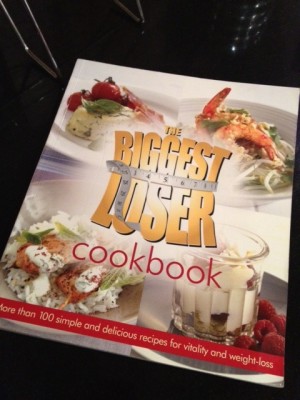 The 2012 Cookbook Challenge – at least one recipe from one book, every week, for the whole year!
Click here to see the adventures so far!
2012 Cookbook Challenge :- Recipe counter: 100
This weeks book! The Biggest Loser Cookbook
I envy any Foodie who can sustain all this fun and food without their arse expanding! I am not one of them and we are feeling a little 'bloated' so July is going to be 'Kilojuly' get it – Kilojoules and July… anyway no need to wait until then to get the 'diet' books out and this is one of my favourites. Whenever I feel like I need to drop a few kgs I usually turn to these and the Michelle Bridges books and they have some great, easy and filling recipes!
One of my favourite recipes is the low fat chips – whenever I am craving hot chips the oven goes on and this recipe comes out!
So……..
Recipe 1 – Lamb and Bean Casserole
Firstly, any recipe that you can get home on a cold, dark winter night – on a Monday no less – and rustle up something this yummy. Winner!!
Tender lamb and hearty bean stew! Amazing!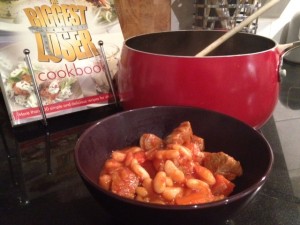 Success – day one is 'Operation Less Arse' complete!!