The 2012 Cookbook Challenge – at least one recipe from one book, every week, for the whole year!
Click here to see the adventures so far!
2012 Cookbook Challenge :- Recipe counter: 97
This weeks book! Best Ever Recipes – Slow Cooking
Recipes 2 -Jamaican Jerk Chicken (sausages!!!)
SO we bought a few sausages at the GF&W Show this week hence the sausages theme!! So this was the ingredients and inspiration behind the traditional Jerk Chicken. Cooking all day we came home to the house smelling fantastic and our tummies rumbling – gotta love the slow cooker! Popped in some giant cous cous for the last 30 mins of cooking and hey presto dinner! And only one pot to clean!! Yum yum yum!!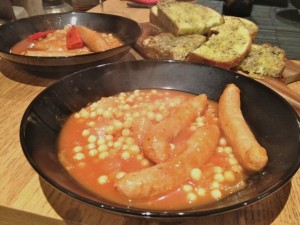 Recipes 1 – Italian Sausage Casserole

Sausages, red wine, tomatoes, herbs and …. sloooowwww cooking!!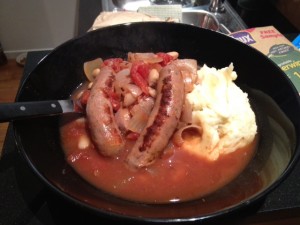 Errrrmmmm excuse me but YYYUUMMMMMMMMMMMM!!!