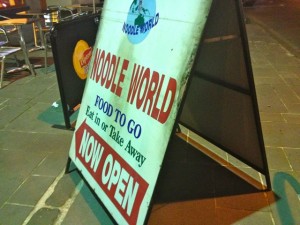 It's cold, dark and miserable and you're on your way home from a long day…. what could be better than noodles in a box!!??
Glowing in the dark you can pop in 7 days a week and get a super fast msg-free dinner from one of the 'wok-stars'!!!
There is plenty to choose from on the menu, Vietnamese Noodles, Malaysian Hokkien Mee, Singapore Fried Noodles, Chinese Wonton Soup and Thai Tom Yum!
The guys are super friendly, the woks are hot and all the ingredients look fresh and colourful!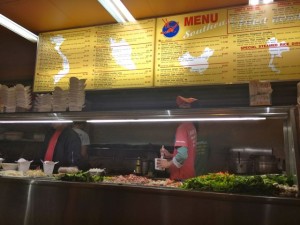 Number 6 is a favourite! Better known as Wok Tossed Viet kuai teow is rice noodle stick with wok tossed shrimp, BBQ pork, egg, carrots, onions, celery, Asian Chives, bean shoots, spring onions and crushed peanuts! YUM!!!!
It seems like I have barely sat down and my little box of super hot lovely smelling noodles are ready to go and I skip off into the night satisfied dinner will be wonderful tonight!!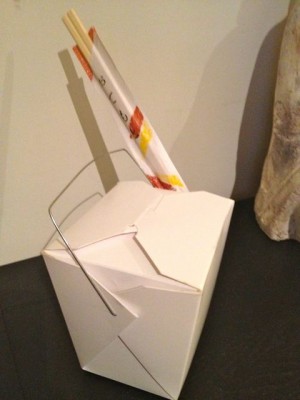 And are they? Oh yes they are amazing! Can't wait to go back for dinner next week!!