The 2012 Cookbook Challenge – at least one recipe from one book, every week, for the whole year!
Click here to see the adventures so far!
2012 Cookbook Challenge :- Recipe counter: 95
This weeks book! Poh's Kitchen with Poh Ling Yeow
Recipe 5 – Duck with Mandarin Pancakes
Marinaded ducky pancakes with mandarin pancakes! The duck recipe did call for steaming and deep frying but I went for a roast in the oven! Amazing flavours!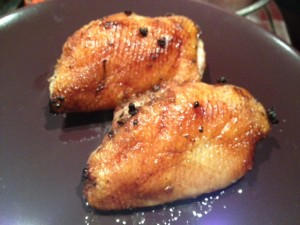 The pancakes were so easy and came out really great, I reckon you could use these for anything you need a bready type wrap, especially a curry!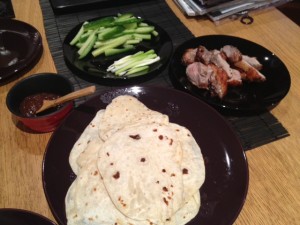 Recipe 4 – Crepes
Basic crepe recipe and just fantastic!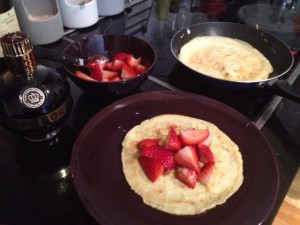 Served with my own concoction of strawberries and chambord! Jsut fabulous!!
Recipe 2 & 3 Beef Floss and Sticky Rice
I knew this would be a challenge as I have never made either dish before and i have never played with sticky rice at all.
I headed off to Victoria Street to get my Asian Groceries and had a fantastic time tracking down fresh galangal, pandanas leaf and tamarind.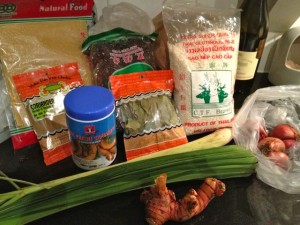 It's all going well and I have looked up on the web that I can do sticky rice in the rice cooker but I didn't check whether I needed to soak the rice overnight still … it looks super pretty!!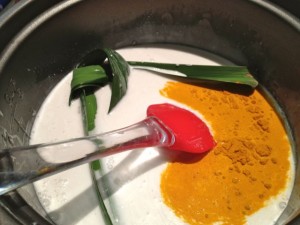 But we end up with a very lovely rice pudding! Not yellow sticky rice but super sticky rice pud!!
Beef Floss – so you boil the meat to get it to flake… comment from hubby "Glad you don't boil meat very often it smells cheesey"… not a great sign! The meat isn't a great cut of oyster blade, it has a super thick fatty jelly running through most of it and it makes the flaking hard. I end up with half the meat I should have (I am still sighing as I type!!) so when I then add it to the pan with the spices and the paste it is totally out of balance. Too much paste to meat and it doesn't work well….!!!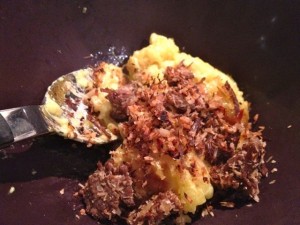 Hubby still eats it!! It's ok but not a triumph!! Good job there is dessert!
Recipe 1 – Lamb Shanks with fettucini
As I get a bit better through this challenge I am learning to adapt to suit! So it's wintery and cold and it is a monday night – solution? Put everything in the slow cooker on Sunday afternoon!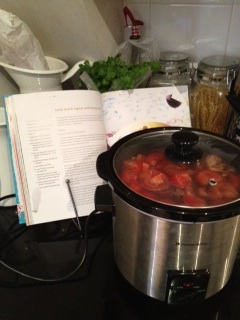 Still using all of Poh's flavours but just leaving it to its own devices for a while longer so that I can stroll in on Monday night and Hey Presto!!! But then it looks so good and its sooooo cold I want comfort food! So into a casserole dish with a topping of potato and jerusalem artichoke mash!!
How clean did those bones come out!?!??!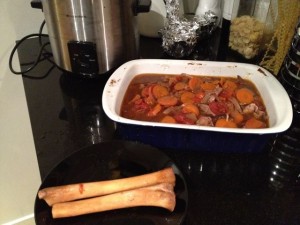 And the result?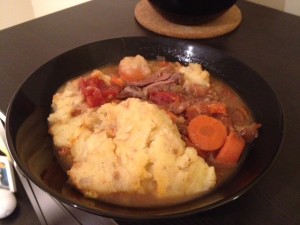 The ultimate comfort food!