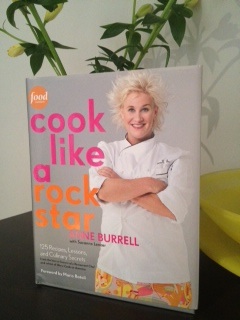 The 2012 Cookbook Challenge – at least one recipe from one book, every week, for the whole year!
Click here to see the adventures so far!
2012 Cookbook Challenge :- Recipe counter: 82
This weeks book! Cook Life a Rock Star with Anne Burrell
Recipe 1 – Sausage Ragu
Amazing, amazing, amazing! Cooked for a loooooonnnnnggggg time! The vegetable puree and sausage cooked down to make an incredibly rich sauce that was sooooo incredibly tasty!!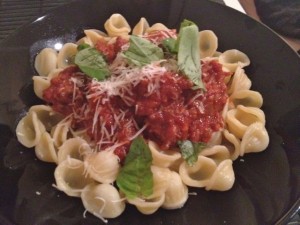 Recipe 2 – Rockin' Porchetta
Amazing!!! The crackling cooked perfectly crisp and the pork was perfectly rose tinted pink… veggies nealry burnt to a crisp before I whisked them out!!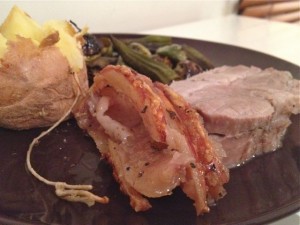 Recipe 3 – Chicken Thigh with mushrooms and almond puree
Couldn't get thigh with the skin on so it didn't look as pretty as the picture but it tasted amazing, chucked in some risoni and wholla dinner was done!!