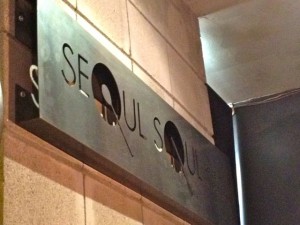 Any tiny space in Melbourne can become a restaurant or a bar! Seoul Soul has grabbed a little nook at the Beehive Centre and transformed it into a little Korean haven!!
The lunch menu looks fab and we take the waitress up on her recommendation of Sweetcorn Tea, it is fabulous – I love it! I am off to find me some for home!!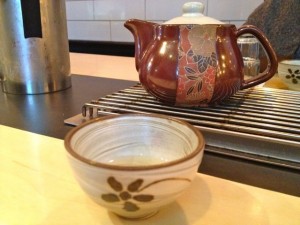 The menu is a mix of dumplings, Dduk bok ki, Bulgogis and Bibimbaps! The Deep fried Prawn Dumplings and the pork are fabulous, not greasy at all and super tasty! There is a crunchy spicy salad underneath which has a serious kick and I seriously LOVE!!!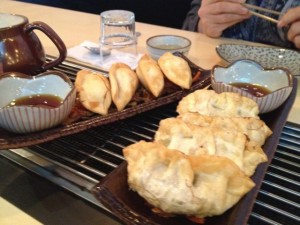 Kimchi Pancake is a generous serve and not really spicy but very tasty and a great dish to share.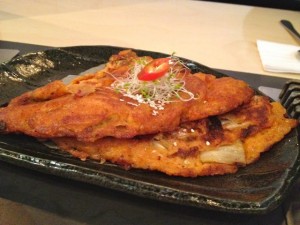 The main dishes we share look incredible when they arrive, the Sticky Pork Bibimbap is a signature dish of Korea and with warmed rice and you mix everything together at the table.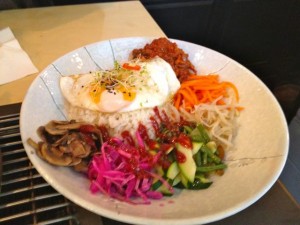 Just gorgeous and the Beef Bulgogi under the heading of 'Desirak' or Meal_Bucket is just as great! And it arrives in a cute little wooden bucket with rice, inari pancake (not sure if that is the right name!) salad and a little spring roll!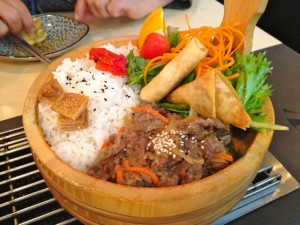 Just fantastic! There is plenty to go around and we are all in agreement that this place rocks!! LOVE IT!!!