The 2012 Cookbook Challenge – at least one recipe from one book, every week, for the whole year!
Click here to see the adventures so far!
2012 Cookbook Challenge :- Recipe counter: 72
This weeks book! Jamie Oliver – Jamie's Italy
Recipe 1 – Pizza Dough
It's pizza night and we are making our own! The pizza dough recipe in Jamie's Italy has been my 10/10 go to for sometime…. however I have never gotten my hands dirty.. or doughy! So first time and I am off!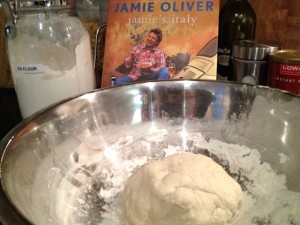 Admittedly I get carried away and don't read the recipe and instructions completely correctly but the dough somes together and seems ok so fingers cross! We leave him to rest for a little while and then we get going with rolling and topping!!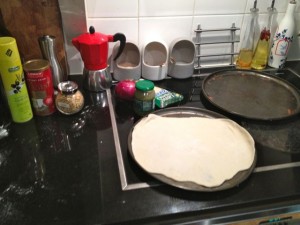 The base is smooth and 'elasticy' and easily adapts to the pizza tin and we start with the first pizza, an old favourite Pesto base with pinenuts, parmesan and red onion.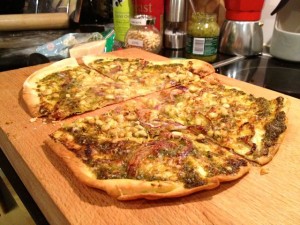 So good! The base is paper thin and crispy without breaking your teeth!! Pizza two is a three cheese with lovely parmesan, mozzarella and cheddar, yummmmmm!!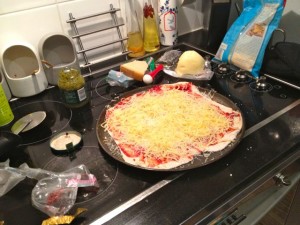 It's been an fun night in the kitchen and the pizza base has made life easy! It is great and pizza three is a delicious team of mozzarella, olives and onion.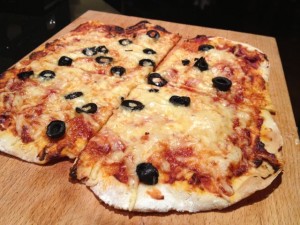 Ok it was a little more work than picking up the phone but it tasted sooooooooooo good!!