The 2012 Cookbook Challenge – at least one recipe from one book, every week, for the whole year!
Click here to see the adventures so far!
2012 Cookbook Challenge :- Recipe counter: 60
This weeks book! Neil Perry – Balance and Harmony
Recipe 2 – Pork Curry
We might use the term inspired by here! No pork shoulder so we used fillet and it looks nothing like the picture in the book! Loved the pre coconutty boil and it tasted amazing and tender. It looked so little like the piccie I put in a tin of corn too!!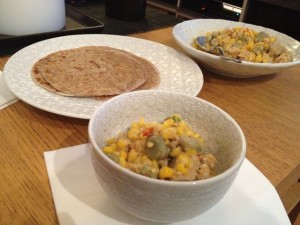 Recipe 1 – Kung Pao Chicken
Amazing, gorgeous, simple and so tasty! Loved the chilli hit and the sweetness! Yum!