The new and improved Greasey Joe's is lovely! I hadn't been to the old place but I am loving the new one!!
It's a gorgeous day and Clever Joe has plenty of seats outside to soak up the rays and enjoy some damn good food!
The menu is also your placemat – love that!! And it is full of great dishes like the steaks that sound amazing, as Joe states 'Our meat is grain fed for 150 days in a free range environment and dry aged for at least 14 days' – next time!!
There is "White Rabbit" beer battered fish, Slow cooked pork ribs, Barbequed chorizo, Charred corn on the cob and the 'Pulled pork rolls with barbeque sauce, apple chutney and crackling'….. which I stupidly forgot all about and didn't order!! Next time!
There are also 7 burgers to choose from! Chicken, Wagyu, Fish, Veggie – spoilt for choice!!
I go the' Spicy beef burger, jalapenos, onions, double cheese, lettuce, tomato sauce, cayenne mayo' and it is sooooo good!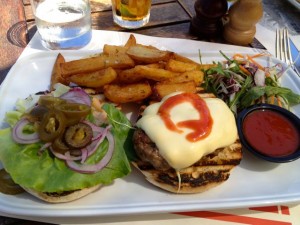 A perfect, moist, meaty patty with melted cheese and ketchup YUM! Cayenne Mayo YUM! triple cooked fat chips… YUM!! It is a generous and gorgeous dish and I am very happy!!
The Chicken breast burger with avocado and coriander salsa, lettuce, cucumber and aioli looks equally impressive and though neither of us dare to try and pick these babies up we are both making plenty of yummy noises!!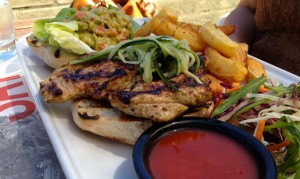 The service is great, the building site next door will soon be replaced by some lucky peoples apartments and I am sure they will be hanging with Joe way to often… why would you cook when you could pop to Joe's?!?!
The bill is delivered with the most gorgeous brownie, I am stuffed full and already feel naughty enough but how can I refuse such a kind gesture!! YUM YUM YUM!!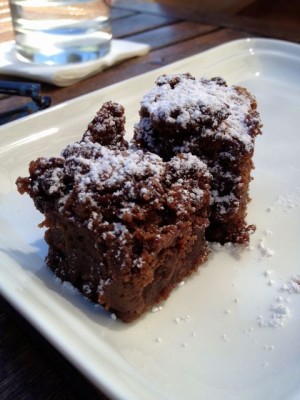 Fabulous! See you very soon Joe!!