The 2012 Cookbook Challenge – at least one recipe from one book, every week, for the whole year!
Click here to see the adventures so far!
Recipe counter: 58
This weeks book! Janelle Bloom – My Favourite Food for all Seasons
Recipe 6 – Breakfast Burrito
Totally YUM! Great, healthy, tasty, gorgeous! Rubbish avocado selection by me! But will definitely make again!!
Recipe 5 – Lychee Spritzer
When it's hitting 40 degrees you need something cold and refreshing and this is perfect! Curl up in a cool corner somewhere and enjoy a non alcoholic cocktail packed full of gorgeous lychees and lime hmmmm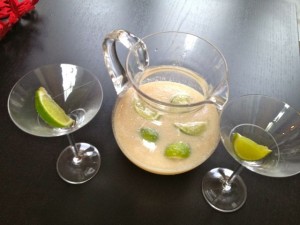 Recipe 4 – Beef and Peanut Stir Fry
Fantastic! The method of marinading and cooking the beef was perfect and it all tasted fabulous, shame I couldn't get the thai basil at our Coles as I think this would have really lifted the dish a bit more. Wussy chilli, I should have gone with the little scud ones!!
Recipe 3 – Pork and Fennel Pasta
So yum! The dried Fennel works really well and I used mince rather than the sausages and it was delicious!!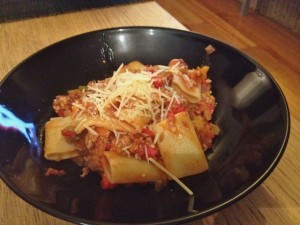 Recipe 2 – Stuffed Pasta Shells
So easy and so gorgeous!!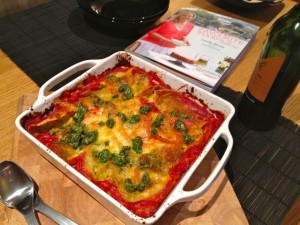 If food is the way to a mans heart, my husband is being particularly attentive this year so far!! Quote 'If this is anything to go by it is going to be a great week!!'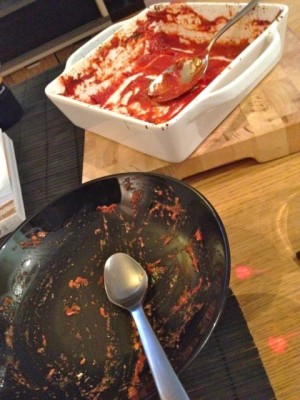 I'm not sure we liked that one!!??
Recipe 1 – Processor Orange Cake
The new No. 1 at work! Everybody LOVED this!!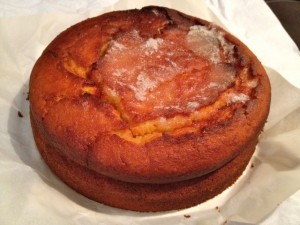 Seriously 'orangy' and so moist and gorgeous and super simple!!