I love pizza, it's an addiction! It's my comfort food, my lazy night in, my treat!
AND I love online ordering! Wise Guys make life so easy! Choose your pizza, change your toppings, style your own, add some sides and your delivery will arrive super quick, hot and AMAZING!!
Addiction 1 – the Garlic Flat Bread Pizza, my mouth is watering as I type!! I love this perfectly done, just the right amount of garlic and combined with chewy mozzarella and tomato sauce! DIVINE!!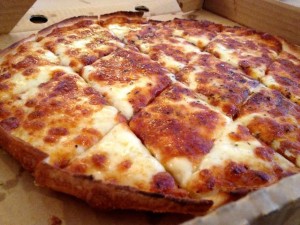 Addiction 2 – Margherita with pineapple, mushroom and capsicum, Wise Guys don't charge for extras either so you can pop anything you like on to make your perfect pizza!
A perfectly thin, crispy base, the perfect amount of topping, no overloading! Amazing mozzarella, fresh, gorgeous YUM!
Addiction 3 – Beer Battered Chips….. so naughty but soooooo nice!! They are amazing!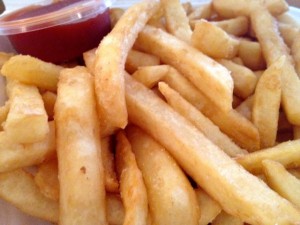 There is a time and a place for gourmet, for sommeliers and white table cloths and then there is tracky pants and pizza night! Variety is the spice of life!!