The 2012 Cookbook Challenge – at least one recipe from one book, every week, for the whole year!
Click here to see the adventures so far!
Recipe counter: 43
Recipe 5 – Kale and Mushroom Lasagne
Ok no kale so I went Silverbeet, remembered to remove the inner stalkage and it was ok, it is quite earthy! The lasagnes were gorgeous, easy bechamel and gorgeous with the mushrooms – Success!!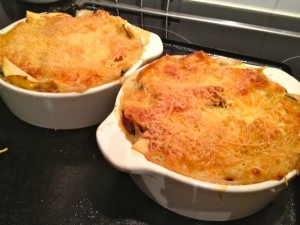 Recipe 4 – Artichoke and White bean dip
Hubby dived in and made lots of yummy noises before describing as more-ish! It was really tasty and made a change from the shop bought dips, this had zing and creaminess and we had to get a second round of carrots to keep going!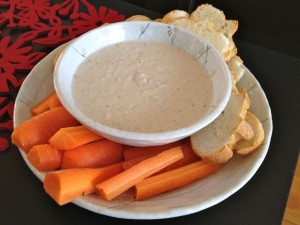 Recipe 3 – DIY Pot Noodles
I HAD to make these!! And find the cute jars to serve them in!! Not quite the evil processed, salt ladened, gelatinous joyous pot noodle from my childhood but they were the super charged version I can eat without worrying about my health!!!
The broth has a lovely ginger and chilli hit and the noodles and peas cook through in the hot water to create a fantastic quick snack on the go!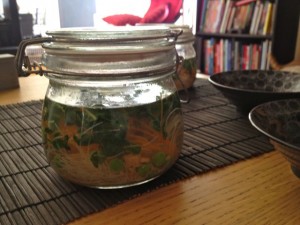 Recipe 2 – Mushroon Risonotto
Amazing!! Loved this, super quick and super tasty – YUM!!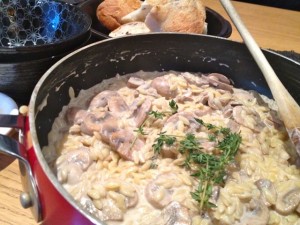 Recipe 1 – North African Squash and Chickpea Stew
Delish! It's Monday night and I could easily reach for the phone to call in the troops to deliver dinner but No! Hugh has a nourishing, wholesome scented stew to save the day!! Gorgeous flavours of North Africa with cinnamon, saffron, ginger and bay – exceptional!