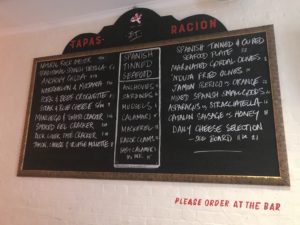 Oh my happy place!! It may be on an overly touristy Lane, you'll often trip over people taking selfies but we've all done it! Once you get into Bar Tini you'll never know they are there! Instead immerse yourself in a good bottle of Spanish Red and select a whole heap of little treats from the chalkboard menu to nibble on as you thank yourself for making such a great decision to visit!!
The menu never disappoints! I have at least one of the Pork and Beef croquettes every time as I am completely addicted to their super thin crispy shell and their mushy flavour packed insides….. hmmmmmm yes!!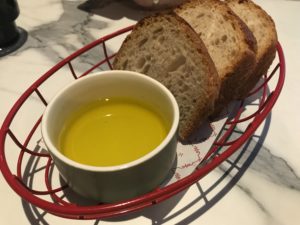 You always get welcome with a little basket of bread and the most gorgeous olive oil and a little salt – gluten free cheat day is here!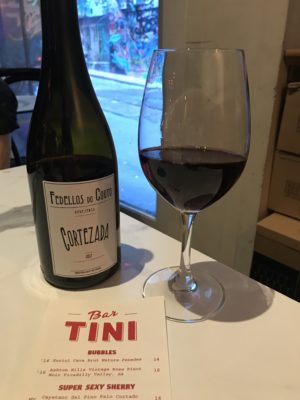 But there are so many good dishes and always a special or two to indulge in, the anchovy gilda is a fabulous little fishy on toast.
There's cheese, meat, fish – and plenty of good wine.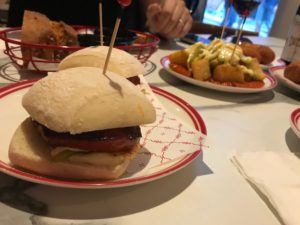 The chorizo slider with a wedge of spicy sausage, zingy peppers and mayo was hubbies happy place.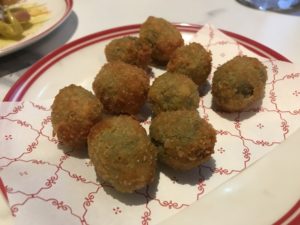 Induja stuffed and fried olives are addictive with that pleasant little burn from the spice of the nduja and the savoury notes of the olives plus they are fried so who doesn't want them?!
It's a top spot for a pre-Forum foray and won't break the bank… unless you have too many croquettes J