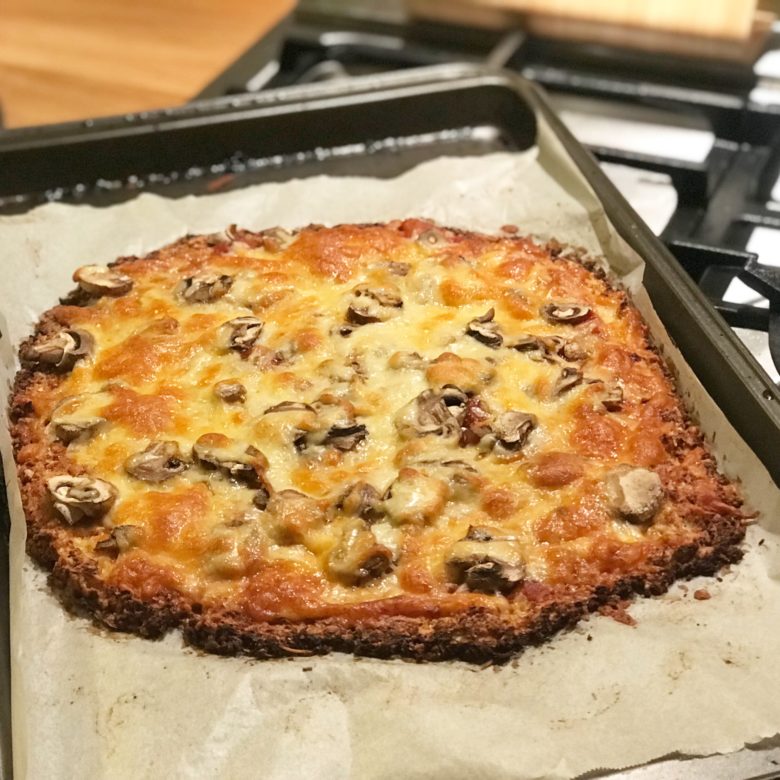 Really, really good Cauliflower GF Pizza Base
Makes one large or two small pizza bases
Ingredients;
1 x large cauliflower head – riced – you can use a grater but I prefer to whiz up in the food processor
2 x eggs – whisked
1 ½ x cups of Almond Meal
1 x cup of grated Parmesan – you can try other cheeses but I find this worked the best
1 x tsp of garlic powder
1 x tsp oregano
Pinch of Salt and Pepper
Method;
Add all of the ingredients together and mix well, I find your hands work best to bring it all together.
Cover a sheet pan with baking paper and then pour the mixture in the middle and flatten out into a circle about 7mm thick
Cook on 180 degrees for about 40 mins until golden brown and then take out to cool.
Once cooled take off the paper base and leave on the pan, add on your toppings, don't go too crazy as it will hold well but it's not supporting a meat feast! I like a little red onion and mushroom with a couple of handfuls of pizza blend cheese.
Cook again for about 20 mins or until cheese is golden
Serve and Enjoy!