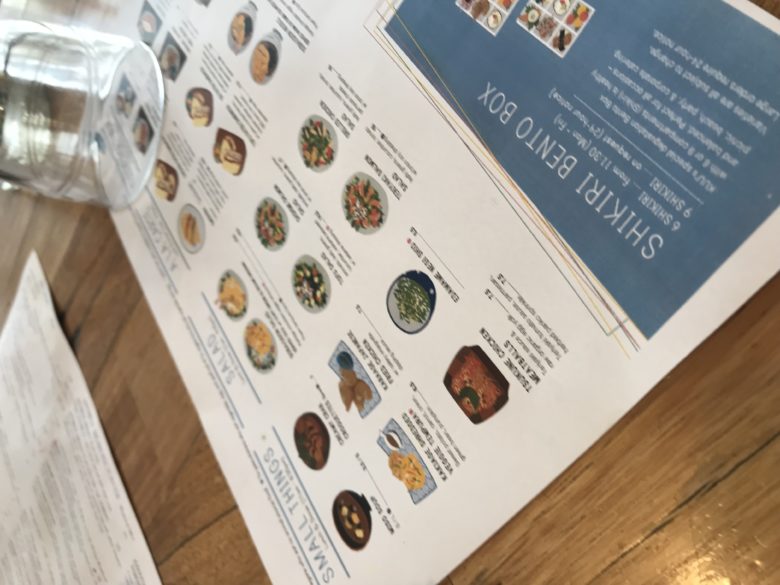 We don't go here often enough, though I do always end up ordering the less healthy dishes so maybe that's a good thing! Little romantic lunch with hubby on a rainy day off, to combat the cold we have the Ginger Tea and it was awesome! Lemon and Ginger and probably a bit of sugar but it was really good!! Try and make that one at home!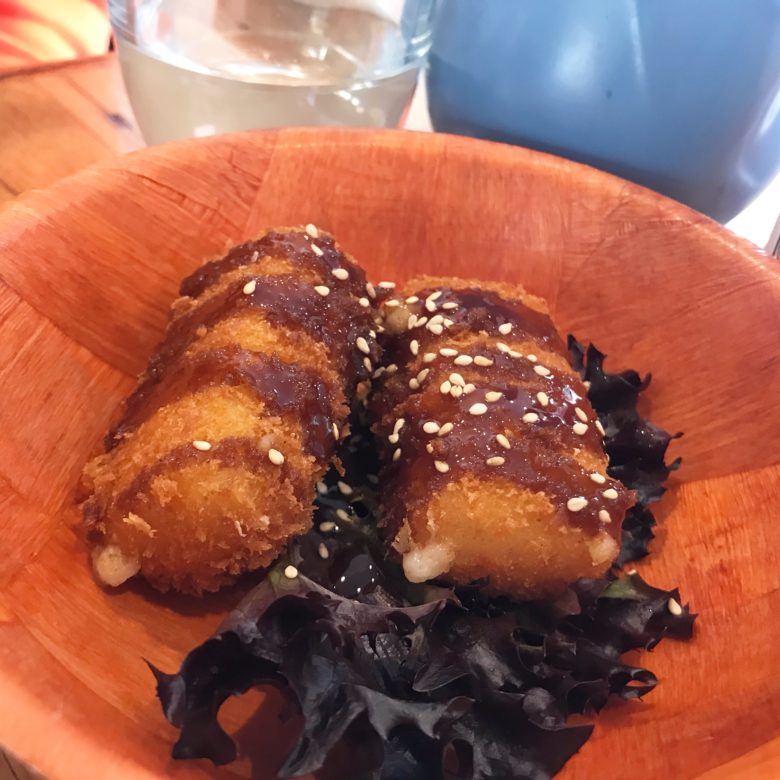 Creamy Crab Croquettes – I could live of these little babies, just the best fritter in all of the worlds fritters, creamy stuff with a crisp counting – why wouldn't you?!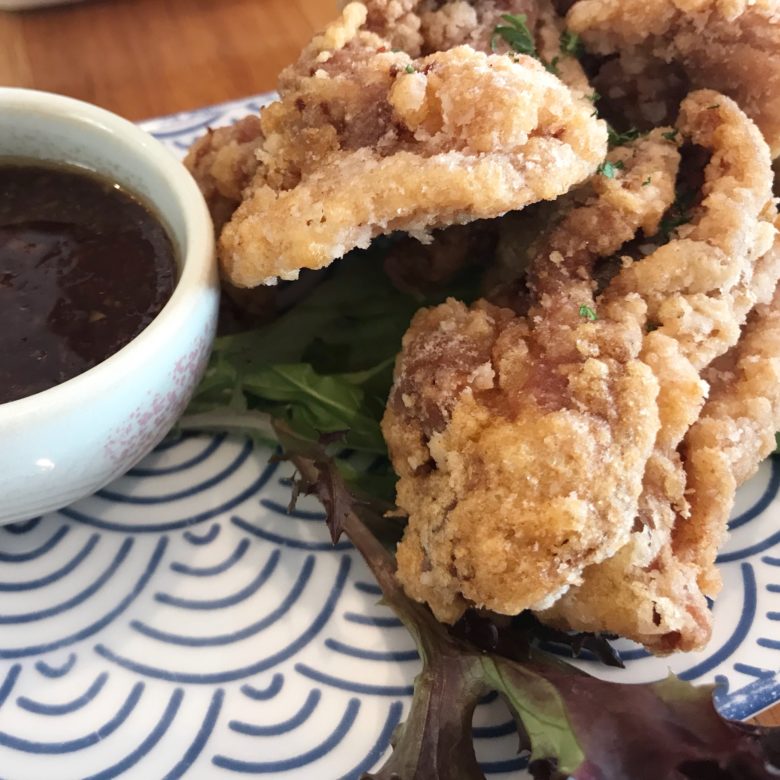 Karaage Japanese Fried Chicken – always a winner – well made, not greasy or with dubious meat! Totally rad chicken!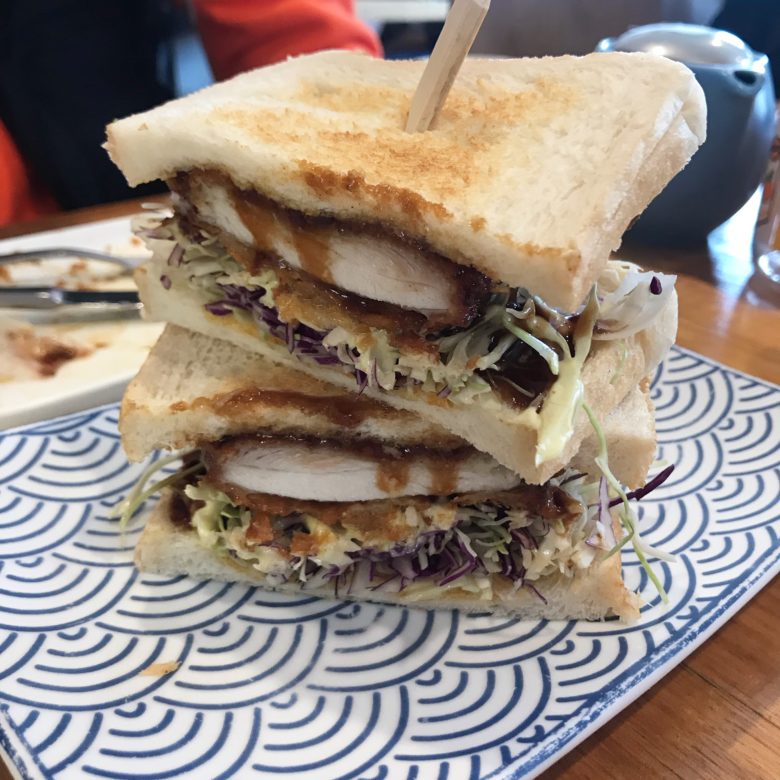 The Chicken Katsu Sandwich was perhaps a step too far, white bread! Can't remember the last time that happened, more fried chicken, bad girl! It was great but probably best without the other rich dishes we had.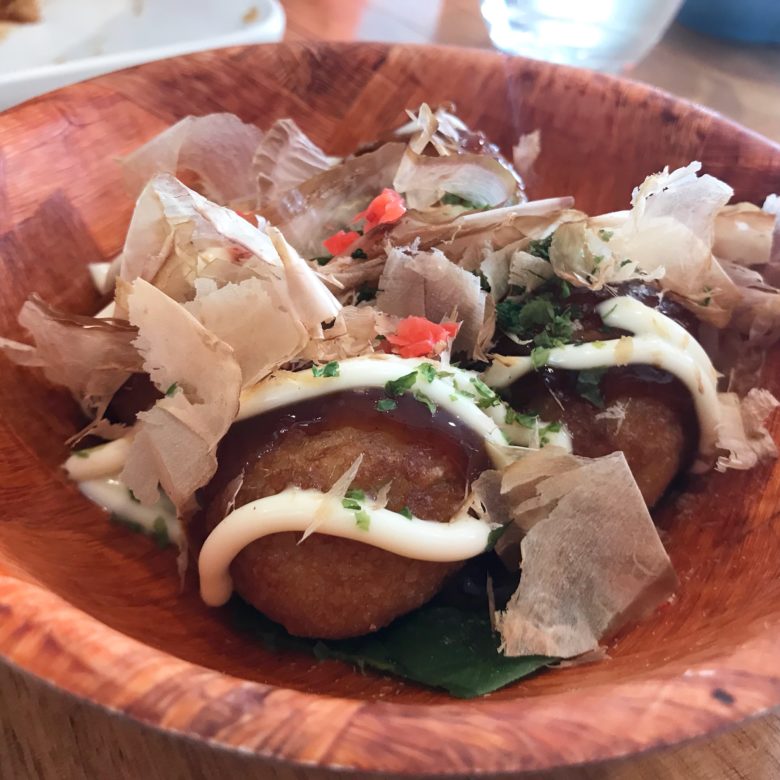 Takoyaki – those little octopus balls with waving benito flakes and Japanese BBQ sauce and Kewpie = Heaven!! How have I not got them to deliver this too me every night!?!?! Ureshii means happy in Japanese – I am