As a lucky foodie I sometimes get asked to trial some new products or taste some samples and Kikkoman were kind enough to send over their new range Kikkoman Rice Inspir-Asian. The new range of quick and easy rice dishes are ready in just 45 seconds and come if four varieies – Nasi Goreng, Bimbimbap, Curried rice and Teriyaki.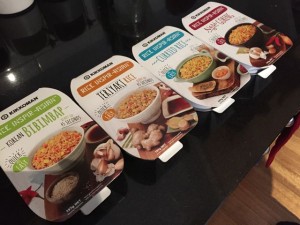 The range is essentially pre-cooked rice with a flavour sachet that you just mix and warm in the microwave. It is quick and definitely easy and though I am not a fan of processed and packaged food and wouldn't have these every day there are not a bad little cheat to have on hand when you need something fast and flavoursome.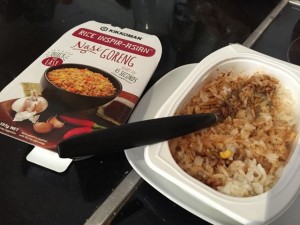 The Nasi Goreng was nice, there was plenty of flavour and for a lazy Sunday afternoon snack it was a small interruption of couch time to get something to nibble on.
Perfect for a lazy weekend or a fast snack when you get home late from work, super easy, super fast!