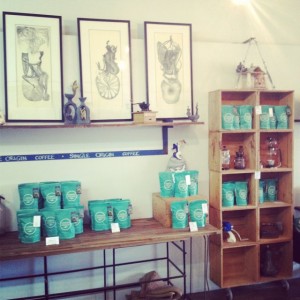 A little lost and long way from South Melbourne I found this little gem on North Road! Shining out onto the busy dual carriage way and calling for coffee lovers to drop in. It's quite a big space with lots of cool looking coffee roaster machines behind the serving counter and lots of interesting art on the walls.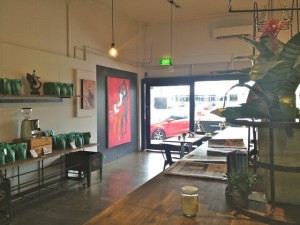 The coffee is fabulous! The service is relaxed and friendly, there was no one around for for the first ten minutes but I wasn't in a hurry. Lunch is a selection of delicious pies, sandwiches and bagels. Simple food, done well. My ham and cheese bagel with pickles on the side was to die for!!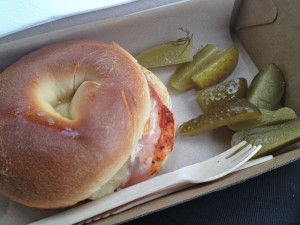 Totally worth a trip past and if not you can enjoy their coffee in Carlton too!