Head to the foodie mecca of Sydney Road for a Italiano Mini Break!! Amongst the wonders of A1 bakery and Albert Street Food and Wine there is a grocers with some of the most amazing Italian produce around.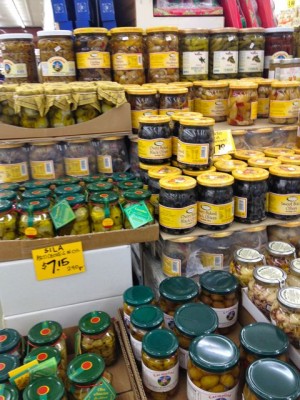 482 Sydney Road is the destination for pasta, pasta, pasta and more! Get lots in the aisles with artichokes, sun dried tomatoes, porcini, passata and more!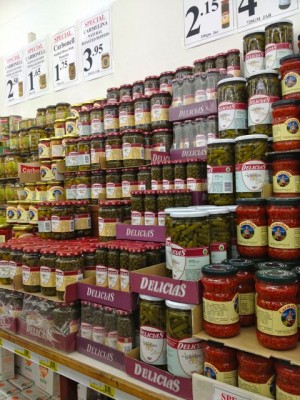 Legumes, fregula, cous cous, gnocchi, mozzarella, mushrooms, olives, oils, vinegars and salt cod!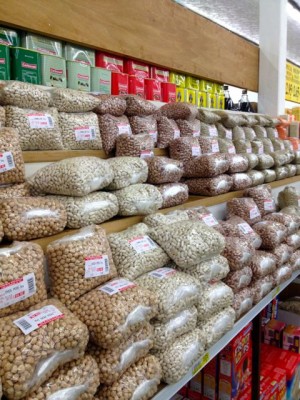 Penne, Orecchiette, Spaghetti, Tagliatelle, Fusilli, Maccheroni, Farfalle and Rigotoni… seriously!!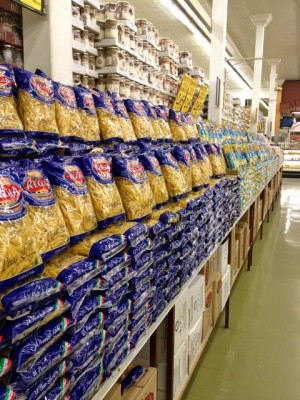 There are halloumi, pecorino, mozzerella, parmesan – huge wheels of cheese sat with mountains of meat! Salami, Salami, Salami and more!!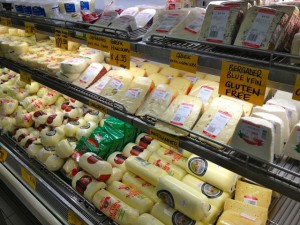 The first time we came to visit it was trouble! This place is responsible for the many glass jars all over my kitchen full of pastas and beans!! Now I am able to show some restraint – you know you can come back when ever you like!!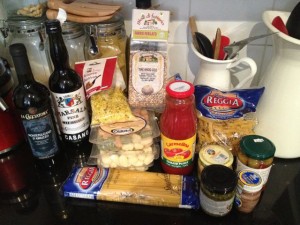 PS – those packets of gnocchi with a little pesto – perfect Monday Night dinner!!