Any Victoria Street Regular will know the love of Pho (Fur?!?!) Big… sorry HUGE steaming bowls of noodle soup, pimped with your choice of chicken, beef, tripe and more! Add fresh, chilli, chilli oil, chilli and garlic, beansprouts, lemon / lime,Vietnamese herbs and ….slurp!
I recommend you go in low and close to the bowl to save your top half from a re-design of splatterings!! A long time fan of I Love Pho (click here) I was excited to here I love Pho 2 or Phoenix has popped up not to far down the road offering the Pho we know and love plus more!
Noodles, salads, soups and satay! There is something for everyone and more!
We have had a couple of visits and takeways including the best beef salad ever! Heaps of great beef with fresh salad with those classic Viet flavours!
So here we go;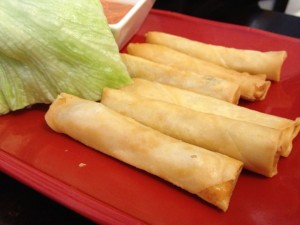 Spring rolls, pick from pork, prawn or veggie, little crispy rolls of wonder with crisp, fresh lettuce to wrap them up in and that gorgeous sweet / sour dipping sauce I LOVE!!! Great to share and with six in a serve they are great value for money! Other starters include stay, san choi boi, wontons and crispy quail.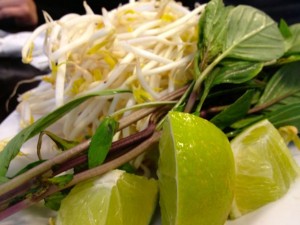 The Pho is what it is – perfection! I love the shredded chicken, others love tripe (??!!) some like the beef but on the side so it is rose rare and silky soft. You cannot find a better bowl that thes guys and their big daddy restaurant.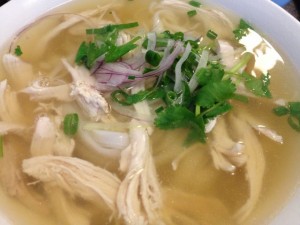 The grilled pork and vermichelli noodle salad is exceptional! So fresh, great pork and soooooooooooooo much flavour! Cool fresh cucumber, shredded carrot, beansprouts, carrots, mint and that dressing that pulls the whole thing together with the most perfect balance of sweet, sour, salty and bitter LOVE LOVE LOVE!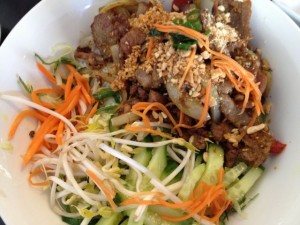 Even better – it's cheap, cheerful and fun! Perfect for a quick lunch and some cleansing green tea or a great spot for a night with friends and a cheap drink or two!