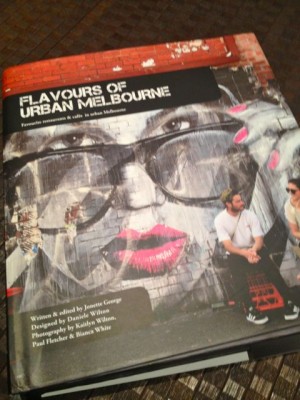 Grab your car keys, pushbike or Myki (Ggggrrrrrr!!) and get exploring the wonderous world of Melbourne! We all know it is a hub of foodie fun with cool bars, cafes and some world class restaurants… and everything in between!! But I sat in wonder at this food adventurers coffee table book – it is huge AND gorgeous!! Packed with many favourites from each suburb you can start one hell of a bucket list to plan your next brunch, lunch or dinner!
From old favourites like Ablas, Ladro, Donovans and Melbourne Wine Room to New Kids on the Block with Hanoi Hannah, Hercules Morse and Fonda this is the Who's Who of cool food! There are great stories and features on the history of Melbourne and our evolving food culture.
AND to make this quite possibly the best book on Melbourne ever – there are recipes from all of the restaurants! Ever wanted to know how those signature dishes are pulled together? Ever wanted the recipe for Huxtaburger? DOC's Pizza or St Katherine's Pide? They are all in here!!Nahm Prik from The Smith, Chilaquiles Verdes from Radio Mexico, Captain Burger from Parlour…. and on and on!!
This is a wonderfully comprehensive manual to living, loving and cooking across the suburbs! We had a little dabble this week and the Freestyle Expresso Banana Bread – AMAZING!!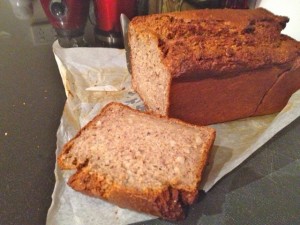 Pillar of Salt Coconut Poached Chicken Salad went down a storm and next up we are making Mama Baba's Gnocchi and Shed 5's Braised Lamb Neck….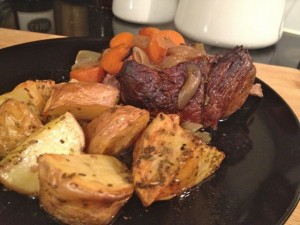 We adapted this brilliant recipe to a lamb shoulder in the slow cooker and then roasted in the oven the following night – IMMENSE!!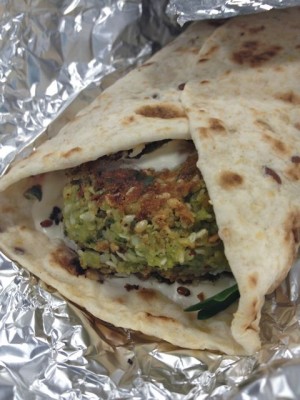 Falafels from Hawk & Hunter packed full of chickpeas, coriander and sesame seeds Yum!!
Next up University Cafe on Lygon St Carlton give you – Saltimbocca all Romana. Confession I read the ingredients in a hurry and bought crumbed escalopes from the market but with the same jacket of gorgeous prosciutto and sage it didn't seem to do too much harm! We served ours with the lovely sauce and a fresh fennel salad – Delish!!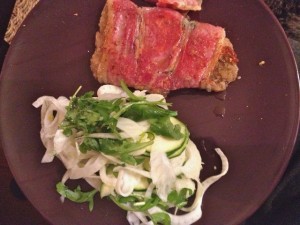 Watch this space for updates!!
WIN WIN WIN!!!
If you want to WIN your own copy of this Foodie Bible simply post a comment telling us which dish from your fave restaurant you would like the recipe for!
Available at all good bookstores – grab yours quick!
Brought to Melbourne by Smudge Publishing www.smudgepub.com.au
Winner announced 20th May 2013