Recipe 11 – Oat Bran Muffins

Super healthy and super fab! With fresh strawberries hidden inside these oat bran muffins get a little strawberry compote surprise! Genius, no fuss recipe for a great healthy start to the day!!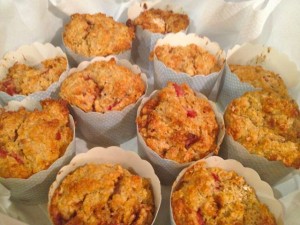 Recipe 10 – Fennel and Zucchini salad

I love this book, especially when you want a good healthy flavour packed dish. This salad is the perfect example of fresh produce dancing in flavours that we meant to be! Super thin, raw fennel and zucchini with zesty lemon YUM!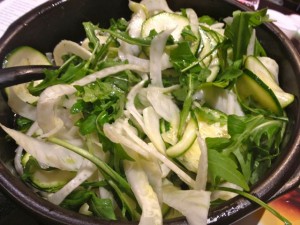 **********************************************************************
Previously blogged as part of 2012 Cookbook Challenge 23rd Jan 2012
The 2012 Cookbook Challenge – at least one recipe from one book, every week, for the whole year!
Click here to see the adventures so far!
Recipe counter: 29
Week 4 – Book 8 – Super Natural Everyday by Heidi Swanson
I was lucky enough to get a bit of Heidi's time to pick her brains on a few queries to learn more about the author of this fabulous book which all started from 101cookbooks.com
Q&A;
– The journey started with 101 cookbooks… how many do you have now!?!

It's not as bad as you might guess. Probably a couple hundred. I keep the ones I use a lot in the pantry near the kitchen. And there are a bunch in the basement – the ones I just can't quite let go of yet. I give away a lot of cookbooks to friends and neighbors to keep things under control.
– What is your favourite book to cook from …. Tough one!

That is a tough one! It changes – The Nigel Slater books are all beautiful, and beautifully written. Moro East is also a favorite. And from closer to home, Chez Panisse Fruits & Chez Panisse Vegetables are classics, and fantastic when you are trying to figure out what to do with seasonal produce.
– What is your absolute failsafe recipe that you turn to for everyday cooking?

I do eggs about a thousand different ways. That, and big pots of soups and curry. The later makes for easy leftovers for a couple days. It's winter here, and I love Miso-Curry Delicata Squash, but in summer I love the Black Sesame Otsu – both are in Super Natural Every Day.
– Your ultimate ingredient for super healthy living?

Kale. De-stemmed and finely chopped, I throw it in everything from soups and stews to frittatas and salads for that punch of dark green. I don't really do the whole kale in a smoothie thing too often though (do they do that down there?)…
– What is your 'guilty pleasure'?

Beer. Creme Fraiche. Good butter.
– Top tips on food photography for the amateurs?

There are quite a lot of fantastic food photographers who've written about this subject, so poke around online a bit. I wrote some tips up years ago – the page is quite out of date, but many of the basic ideas hold up see 101cookbooks.com for details
One of the things I'd add to that list is to start an inspiration board, where you pin photos that resonate with you for one reason or another: color palette, composition, subject matter, etc. You can look to those photos as inspiration as you're shooting.
Recipe 9 – Summer Linguini
Gorgeous, light, summery pasta dish, perfect for a humid late night supper.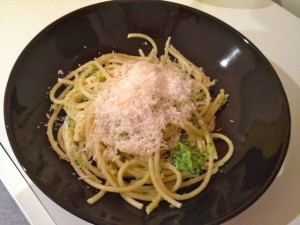 Recipe 8 – Quinoa Patties
WOW – these little beauties were everything they were promised to be! Gorgeous nutty quinoa with parmesan and herbs – soooo amazing! We had ours in a little wrap with rocket and we were happy happy happy!!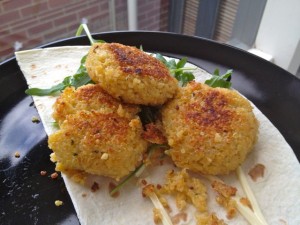 Recipe 7 – Sunny Eggs
Gorgeous idea for breakie, eggs and toast with a sunny twist!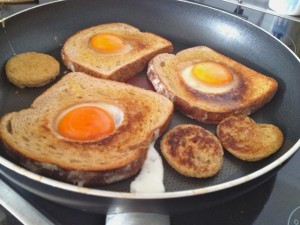 Just gorgeous! I think I got some serious brownie points with hubby on this one!! And how yummy when the egg oozes out of its little toasty enclosure!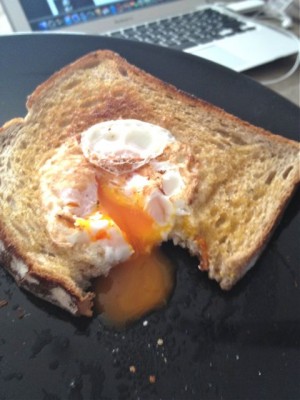 Another amazing recipe!
Recipe 6 – Brown Rice Bake
Fantastic side, this is the uber-rice bake, taking rice to the next level! Lovely creamy with cottage cheese and sour cream, mushrooms and cheese – just gorgoeus!!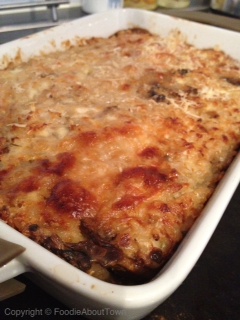 Recipe 5 – Roasted Chickpeas
Super snack time! Quick, simple and packed with beautiful flavours of paprika and rosemary – YUMTASTIC!!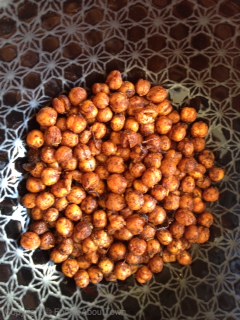 Recipe 4 – Weeknight curry
So yum! Lovely tofu, veggies, red curry sauce and creamy coconut – some extra red chilli and some wholemeal roti and we are a happy little family!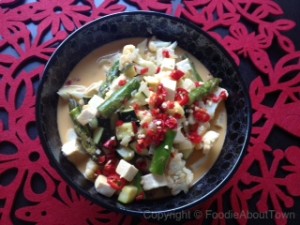 Recipe 3 – White beans and cabbage
Actually had this with the mushroom tacos, super foods at the ready! Simple, quick and easy this is a fantastic dish, I could have this for breakfast, lunch or dinner! Brilliant!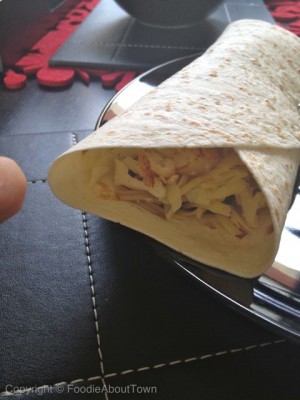 Recipe 2 – Wild Mushroom Tacos
Fantastic, as a meat eater I am always pleasantly surprised when a meaty-free meal is super tasty and filling! Lots of lovely mushrooms, very big mushroom fan. Nice hint of chilli and all wrapped up on a yummy wrap.
Went for slightly larger wraps due to the wonder of the supermarket but just meant we ate fewer!
Yum yum!!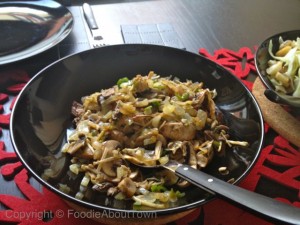 Recipe 1 – Buttermilk Cake
Actually did this recipe before Xmas and the plums went so sticky and sweet and tart!!