For those nights you don't feel like cooking you can get a myriad of options from South Melbourne Market including fresh pastas, ready made lasagnes, dips, cheeses and my latest favourite Dumplings and Sushi!!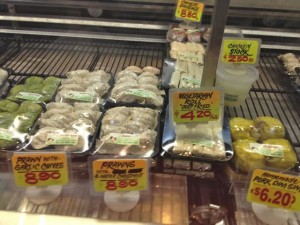 I haven't been to Mama Trans Dumplings for a while, we used to have a bit of an addition to the Prawn Toast but apparently that shouldn't be a food group!! But if you look past those less healthy options there are a stack of gorgeous dumplings waiting for you to take them home and steam them up for dinner!
With a range of flavours, great vegetarian options and lots of different shapes and colours you can create an authentic feast with minimal effort! AND there are BBQ Pork Buns to take home…. did I say healthy options!!??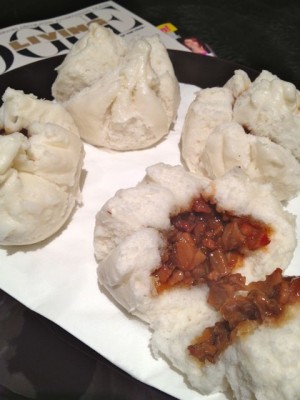 The dumplings just need a little steam and you are 20 mins away from enjoying Pork Sui Mai with pork and prawn or Vegetable or Prawn! Yum!!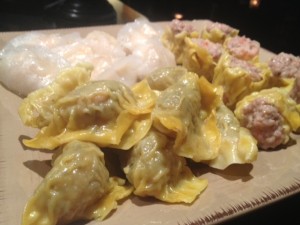 And what goes well with dumplings and Pork Buns?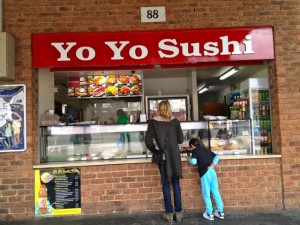 YO YO Sushi has been a great pit stop whilst shopping for a long time and why not take home some for dinner?! Grab a few rolls, slice them up and put them on a pretty plate with sushi and wasabi and you could be in a local Japanese restaurant!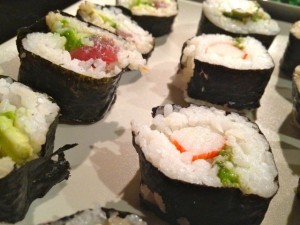 Maybe I don't need to cook on Sundays anymore!