It's one of those books you start going through and you could cook it all. Not too many ingredients or weird and wonderful stuff you've never heard of. There is plenty to choose from with breakfast, lunch and dinner ideas that don't take forever to prep and look delicious.
Recipe 1 – Berry Oat Smoothie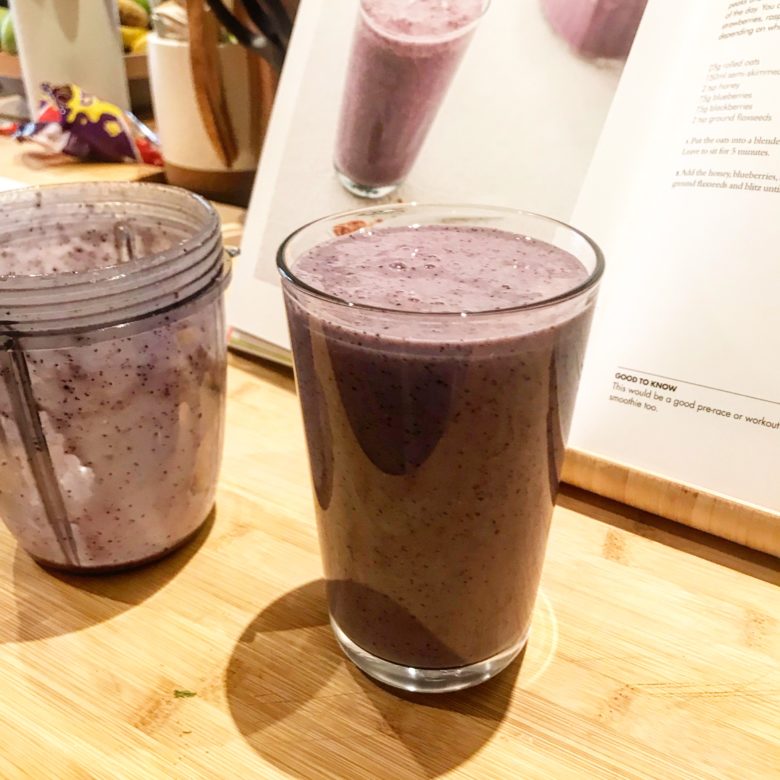 It's a biggie! Possible served two but I loved the oats and milk combo and our new blender is working a treat to grind up the oats. Super tasty and filling!!
Recipe 2 – Breakfast Burrito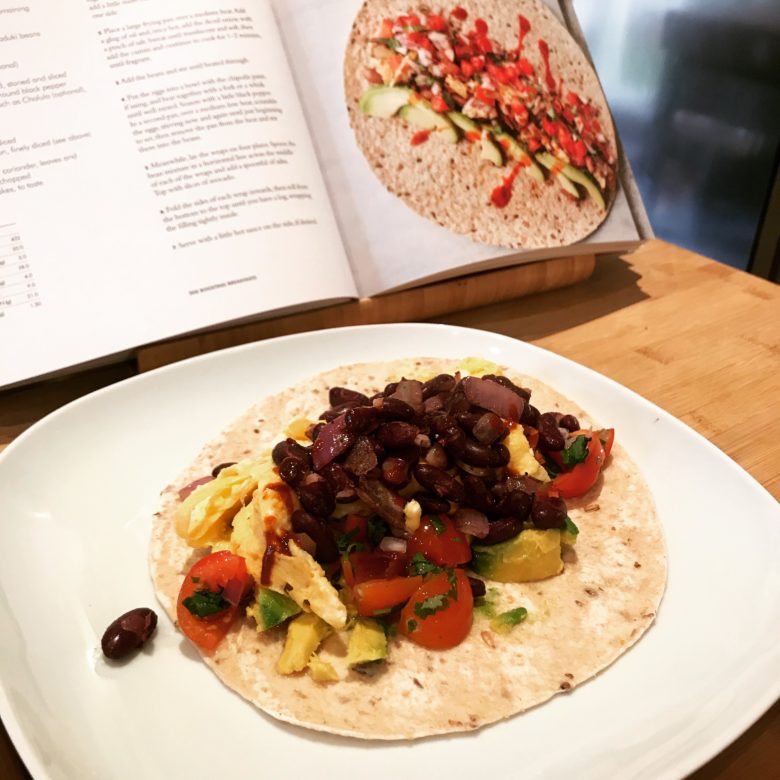 So good!! Aduki beans can be swooped for kidney beans – easy! The salsa is fabulous especially as my red onion was super punchy. Made too much so we had to eat half before it could actually wrap! Yummo!!
Recipe 3 – Californian 'fried' chicken sandwich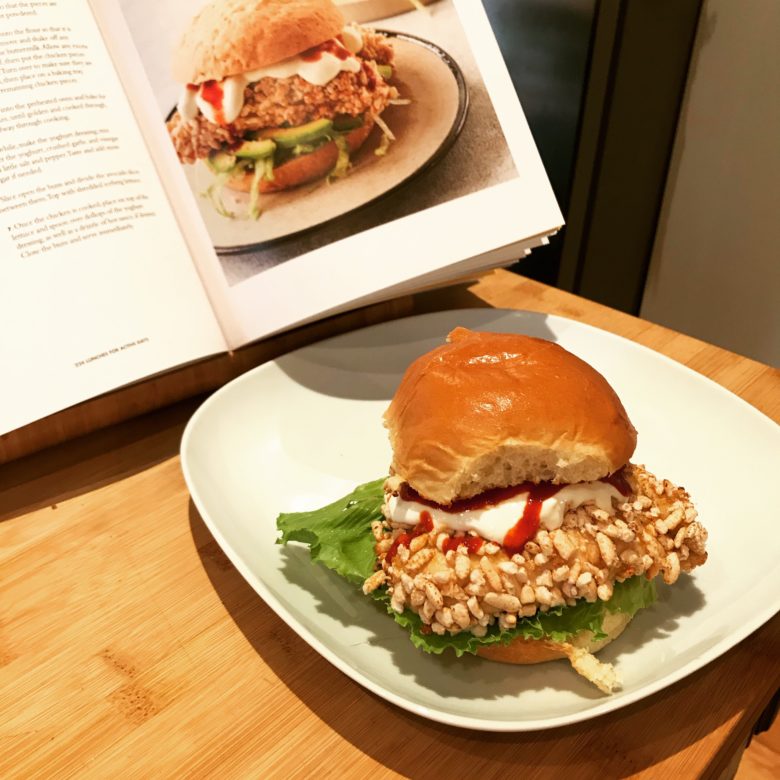 Always craving fried chicken and Gordon's healthy version with puffed wheat was pretty good though the garlic yoghurt sauce made it for me. One of those dishes you want to again 3 hours later!
Recipe 4 – Healthy Egg Salad sandwich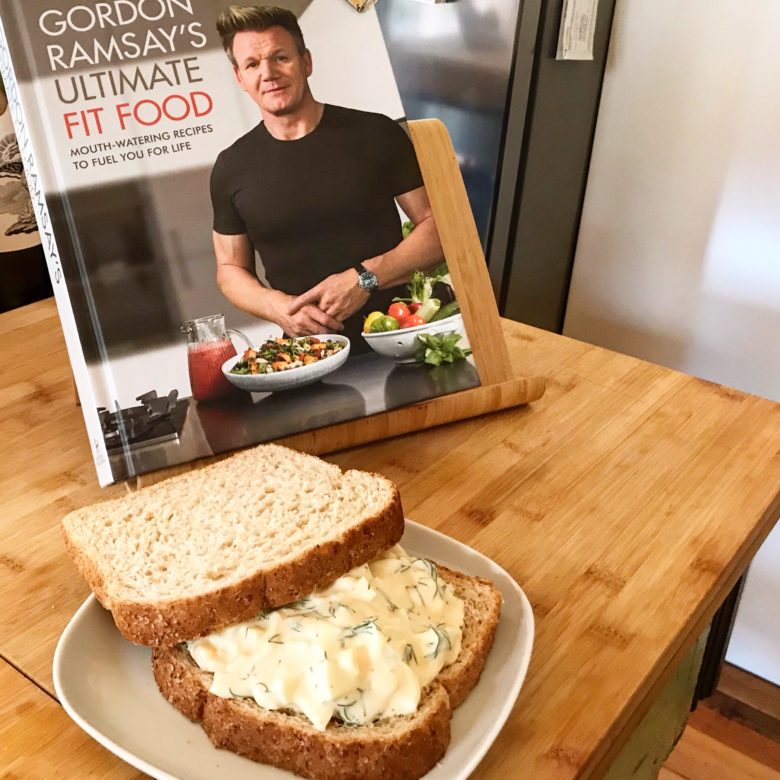 No mayo in sight, little boiled egg and a yoghurt based dressing. Hubby let out a big yes after the first bite! Maybe pull back in the vinegar next time!
Recipe 5 – Chicken, leef and butter bean tray bake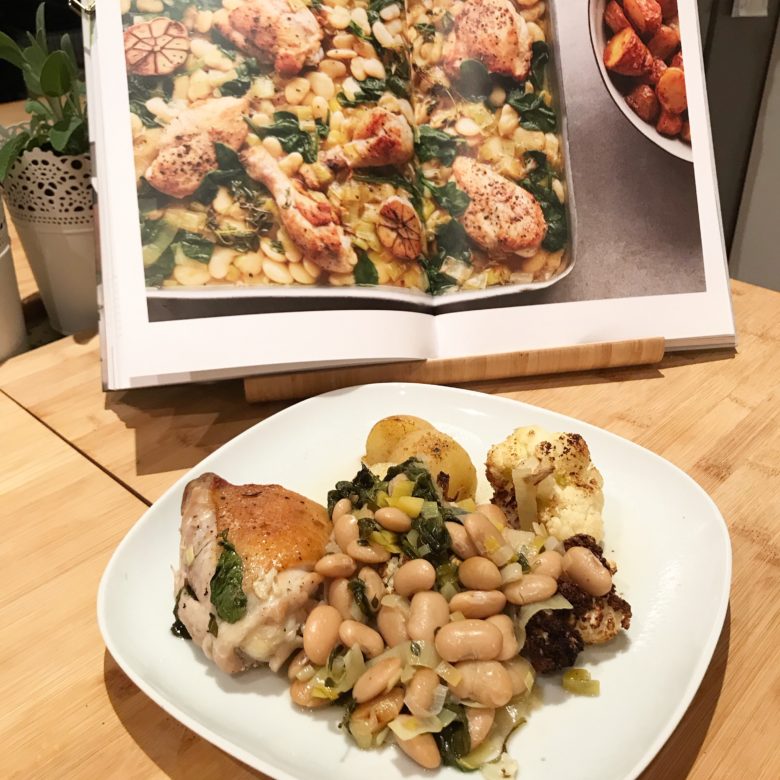 So easy, so delicious! Loved this dish, will be making it again soon.
Recipe 6 – Crispy Spiced Turkey with egg and potato salad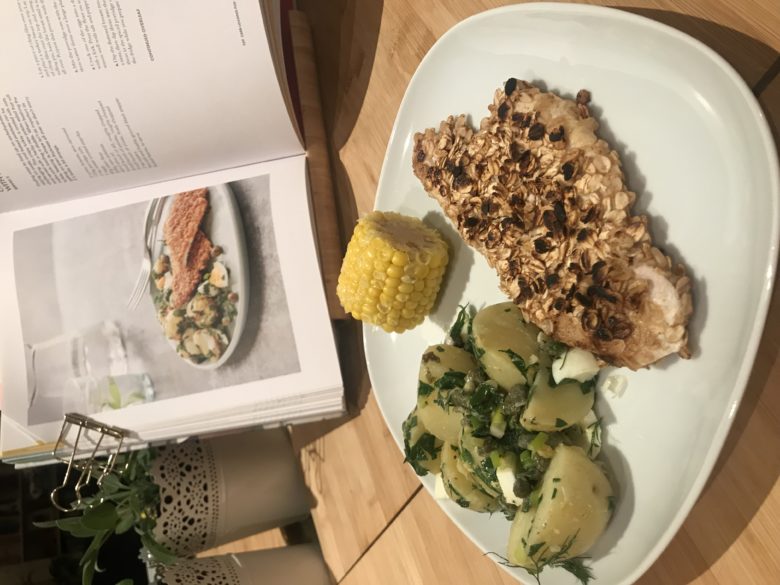 Not my best crusting job! Loved the salad – went a bit light on the paprika!
Recipe 7 – Chilled pea and mint soup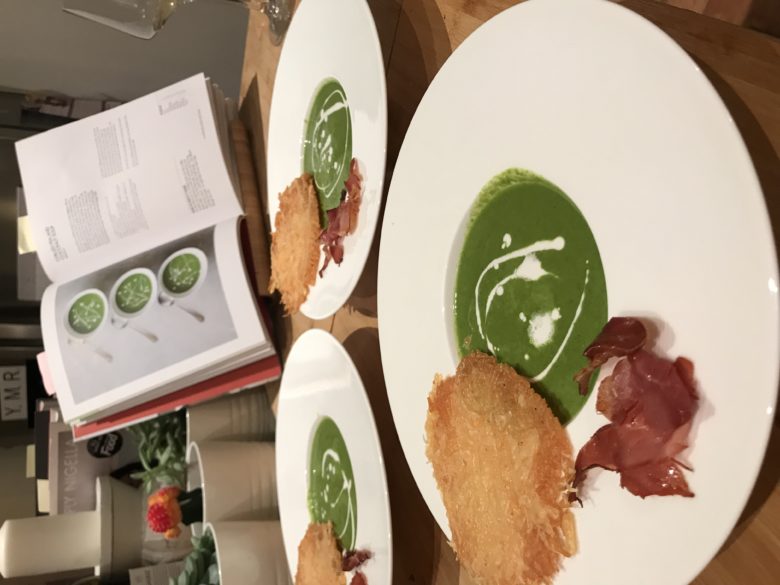 Super simple and fabulous! Added my own little touches with prosciutto and Parmesan crisps. Too easy!!
Recipe 8 – Steak with butter bean and fennel puree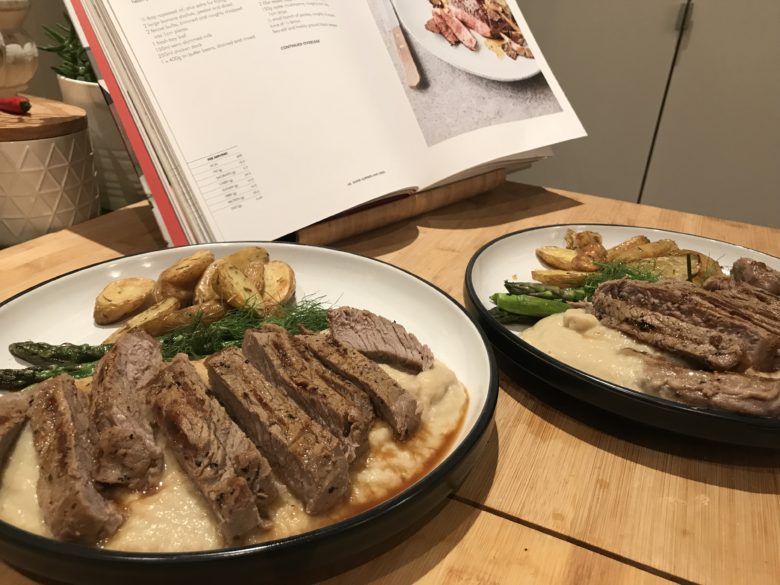 So gorgeous, purée was the best!!
Recipe 9 – Soba Noodles and Mussels with miso and sake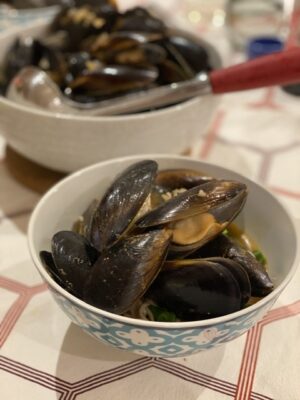 So quick and easy and totally delish, plus you get to drink the leftover sake!! Wasn't sure on the noodles and broccolini but it worked really well and filled that gap where the piles of baguette and butter would usually be! Felt super healthy and mussels were delish.
And again!! So good we made it again!!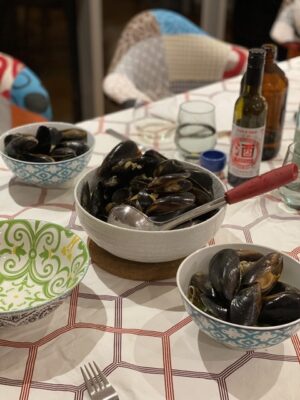 Damn it's good!! And you get yo drink the rest of the sakè!!