Finally we've made it to Embla and snagged a table, after several failed attempts we now have a lovely table and a menu ready to go!!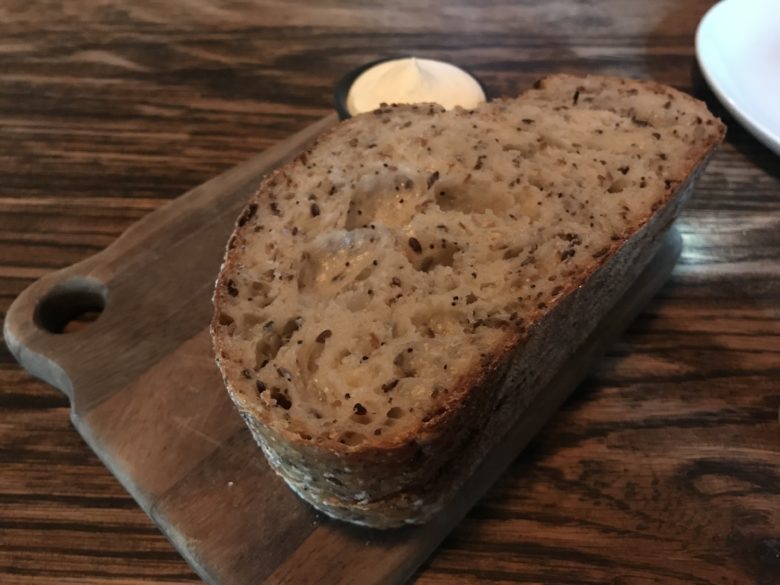 If the house baked seeded sourdough bread and white soy cream are this good imagine what the rest of the food is like! Heaven!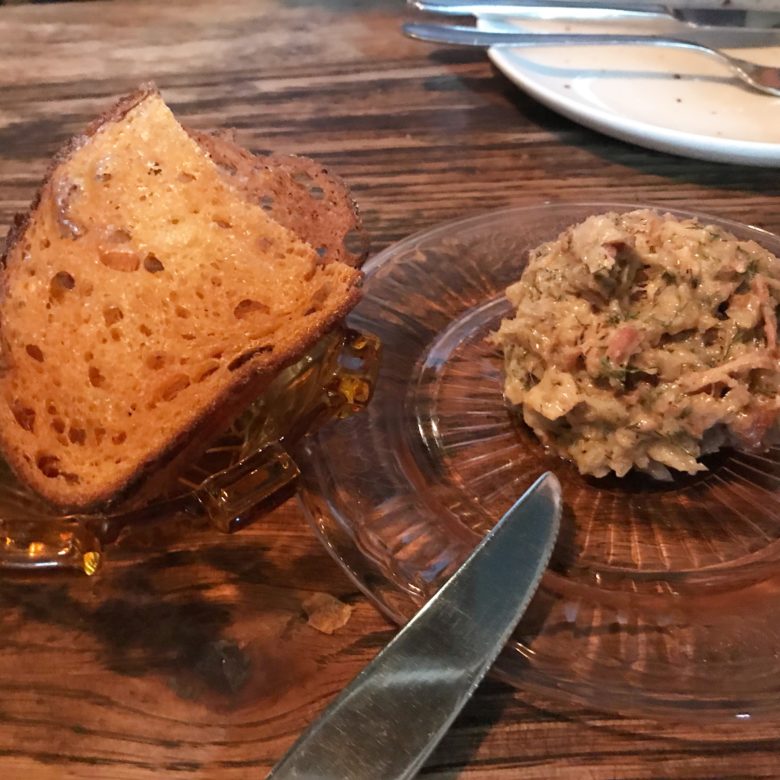 Pork rillettes aren't the prettiest but they taste amazing with all levels of porky fabulousness going on!!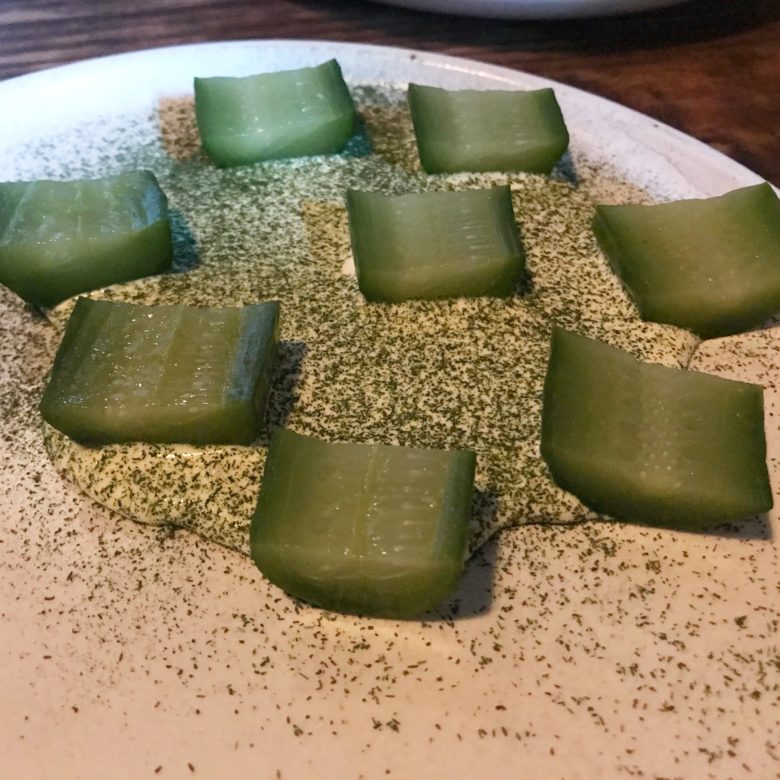 Soured cucumbers with dill and feta are beautifully presented and that amazing bread from before is perfect to mop up the feta cream at the end! Love!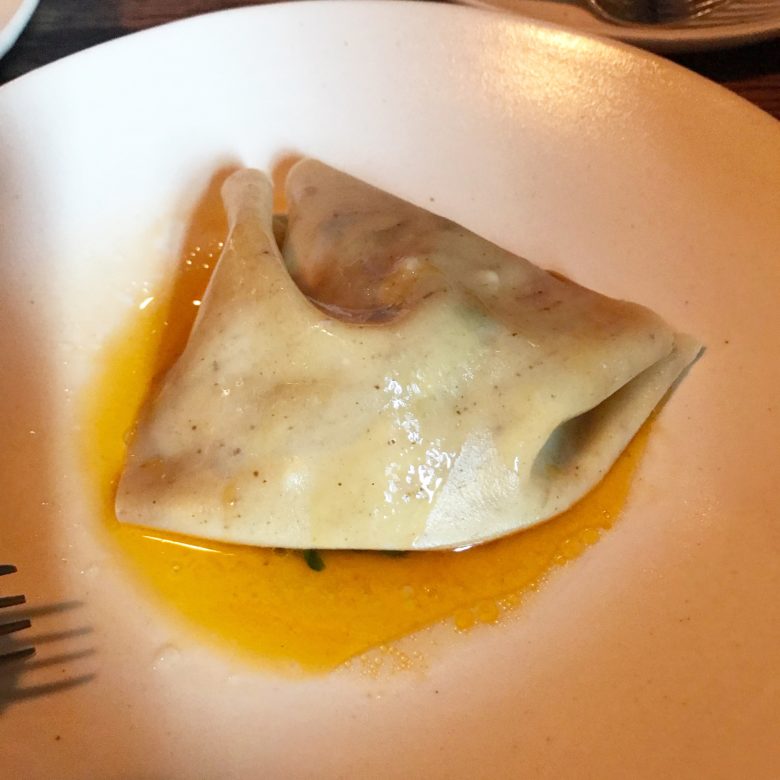 The prawn ravioli with fennel, kojo and preserved tomatoes was out of this world, again not the best photo but the intensity of the flavors inside just made you want to curl up with your own bowl and enjoy.
The special mushroom pasta also made my tummy smile with a complex but comforting dish – happy sigh!!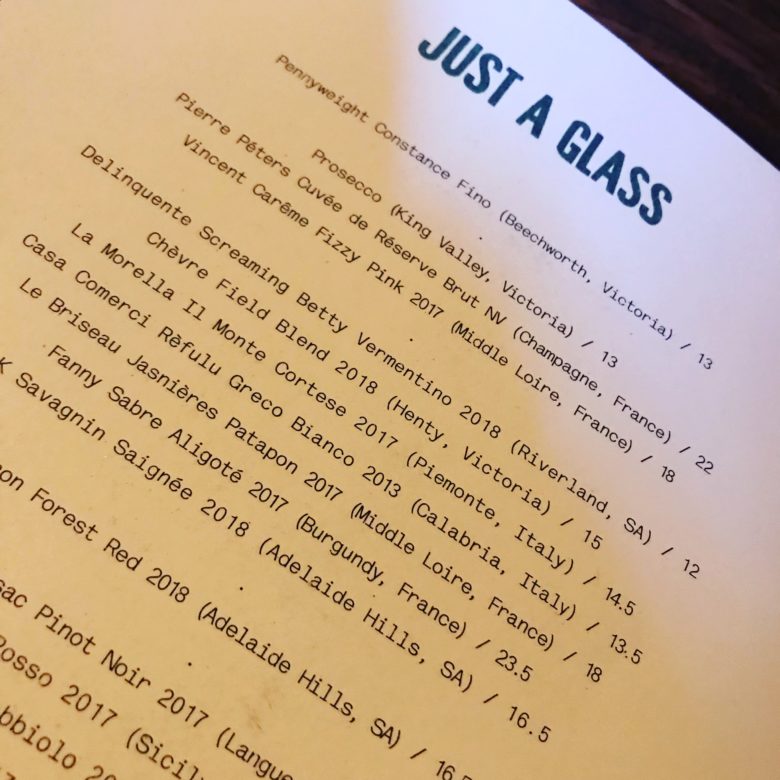 There were also some great wines to enjoy including several great ones by the glass. The recommended red went down a treat The Benje a wine from the volcanic region of Tenerife was a white pepper explosion that was right up our street!
We had a great time, still craving that bread, look forward to making it back again very soon.