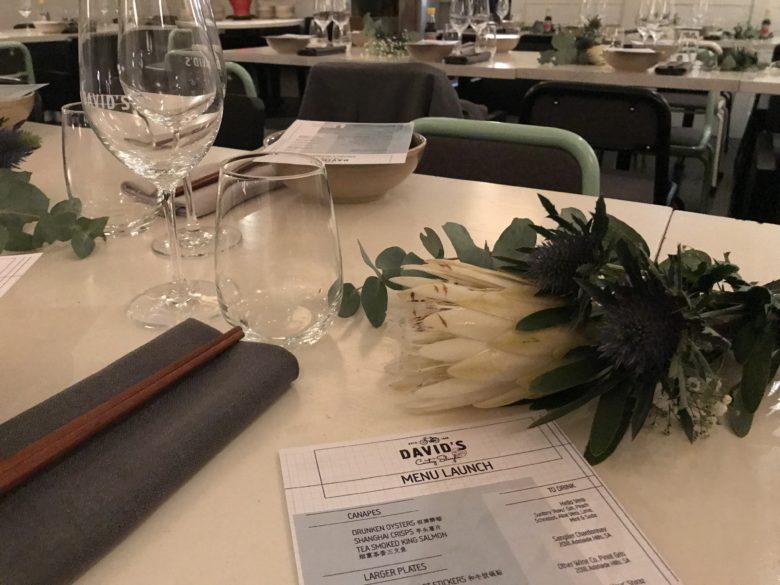 We were so excited to visit David's on cold winter night and it was worth battling the elements to get to this cosy haven, just off crazy Chapel Street is a little doorway into some amazing food! Steeped in family history David's has been around for a long time and have stuck through the changing times off Chapel doing what they know best – Shanghai cuisine from the heart.
The night was hosted by David and family, the evening was such a foodie pleasure, we were completely spoilt and treated to many dishes from the new menu that demonstrate the beauty of David's where heritage meets new world. Whilst enjoying glasses of 'Hello Vera' cocktails with gin, peach schnapps and aloe vera – YUM!! We also got to try several of the new small bites on the menu.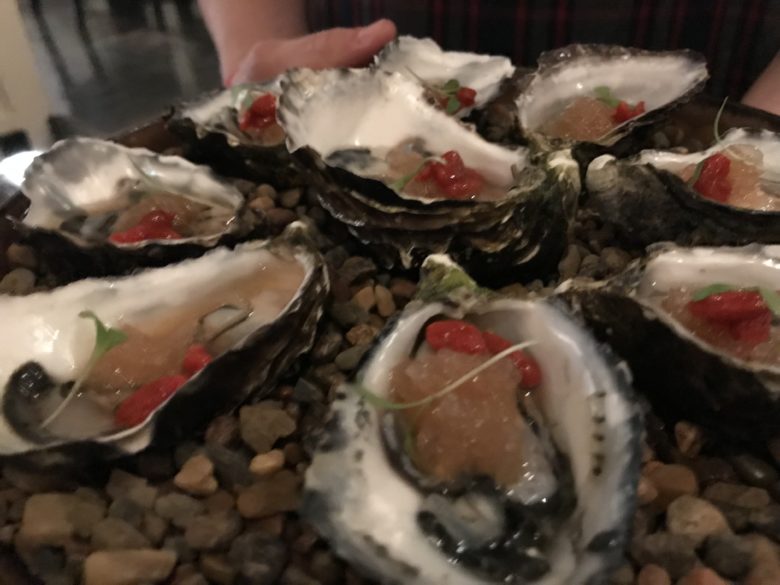 The drunken oysters with shaoxing wine and pickled goji berries were divine, I am usually an au natural girl when it comes to oysters but the 'drunken' granita was a gorgeous little twist.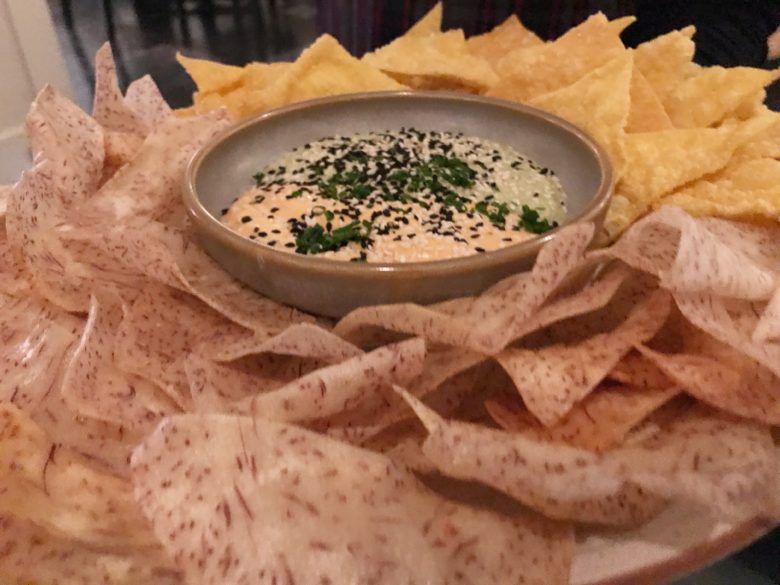 Shanghai crisps with taro and wonton chips with edamame hummus, spicy
bean curd dip were amazing! I could have taken these home by the bag they were so delicious!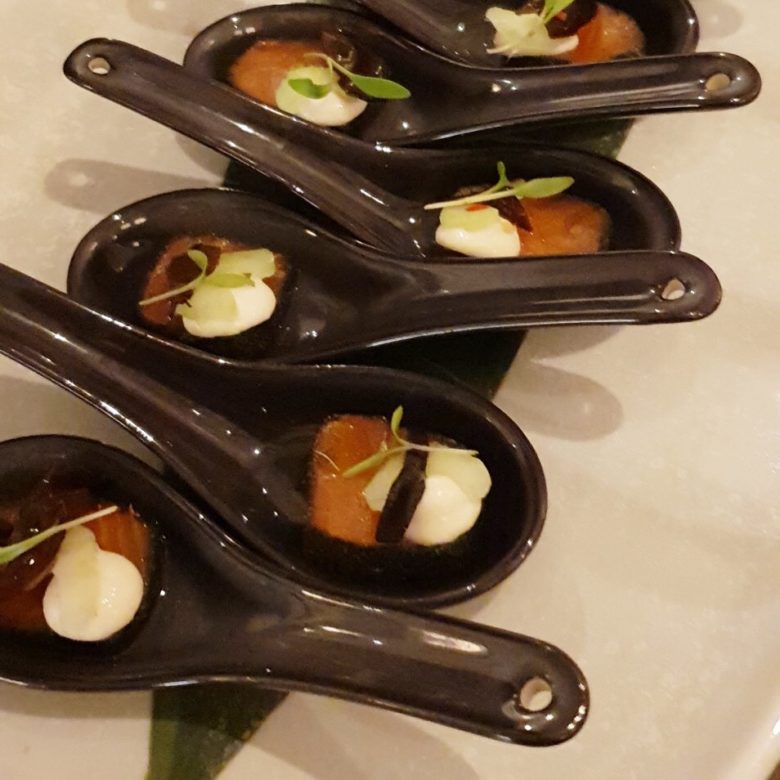 Tea smoked ora king salmon with wood ear fungus, celery, tofu and cashew crème served in a little bite sized spoons were so fresh and rich.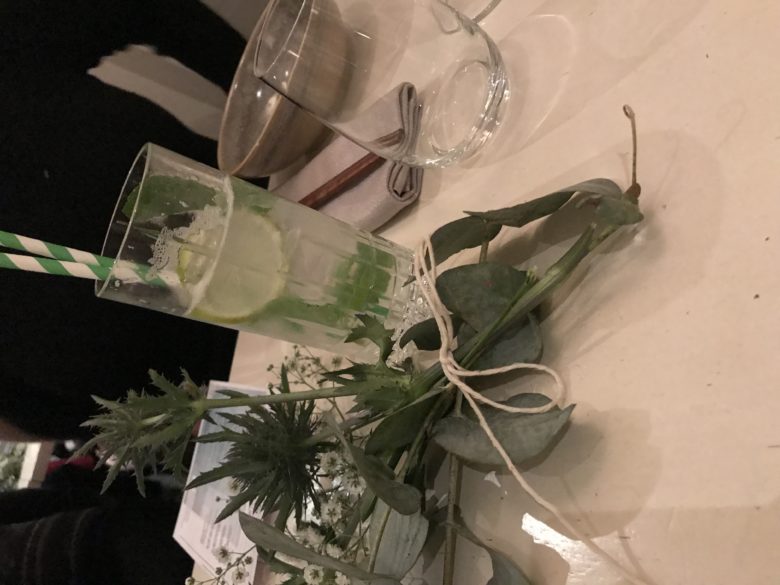 Sitting at the beautifully decorated tables you really got that welcome and make yourself at home feeling, David got up and shared the background to the new menu ideas as well as sharing some stories from the last 20 years they have been there, it was genuinely lovely and heartfelt.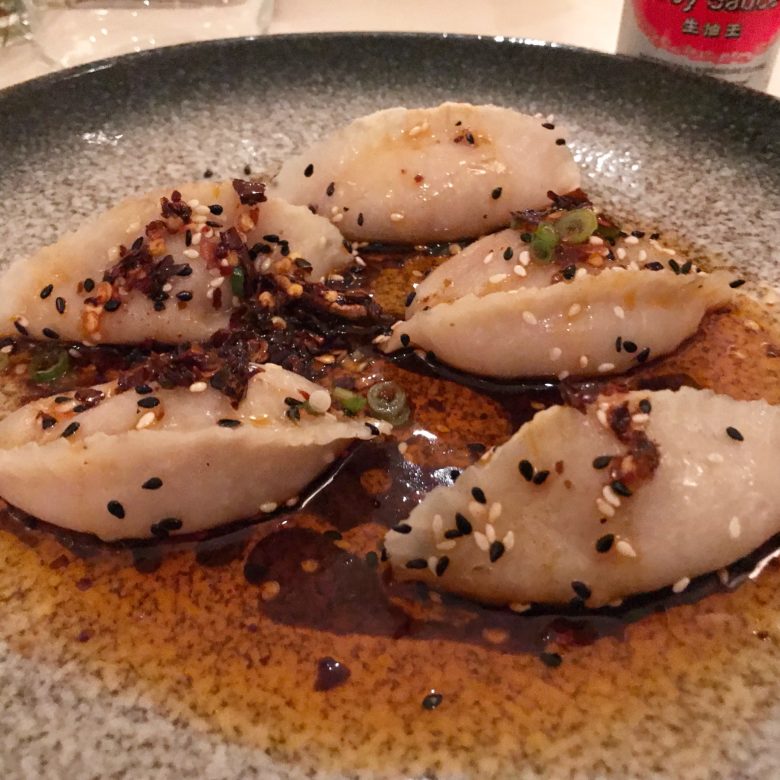 Wagyu beef potstickers – WHY do we have to share?!?! These were a little mouthful of epicness, totally in love!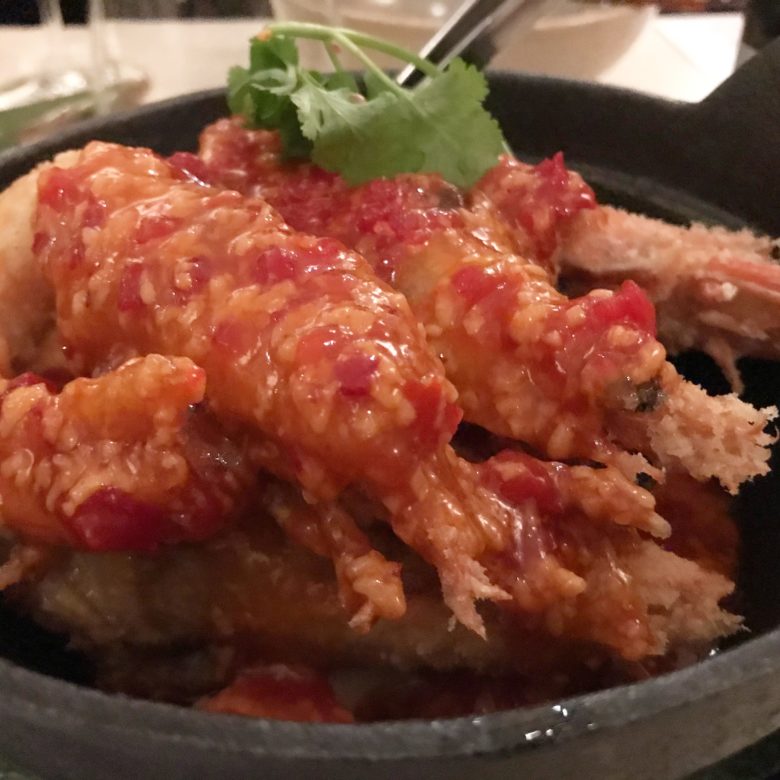 Chilli King Prawns – look at the size of them!! Pot roasted with fermented chilli, jiu kiang rice and cauliflower they were big delicious beasts!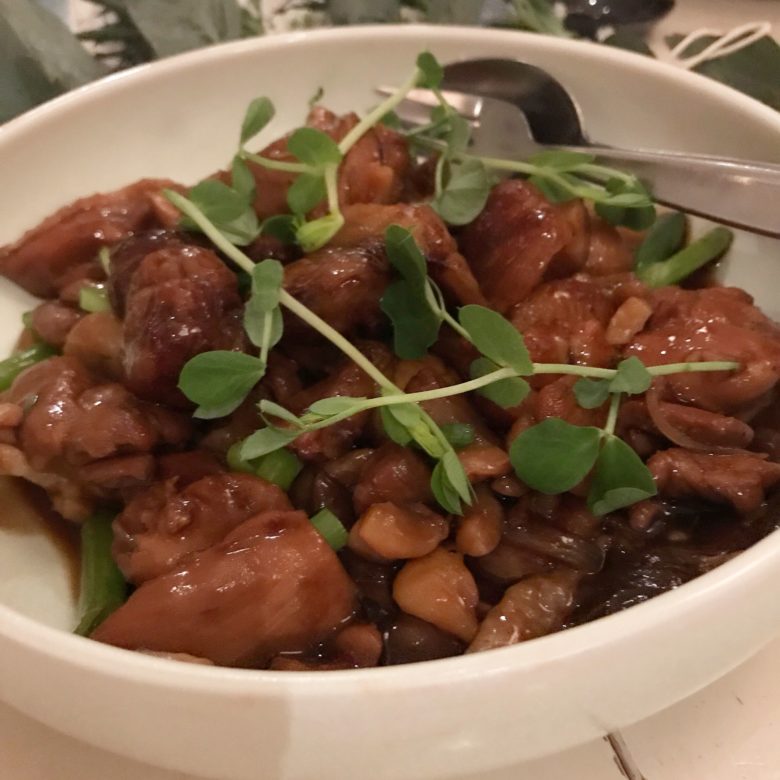 Chicken and chestnuts – a ragout of free range chicken with chestnuts,
shallots and wild mushrooms – perfect winter soul food.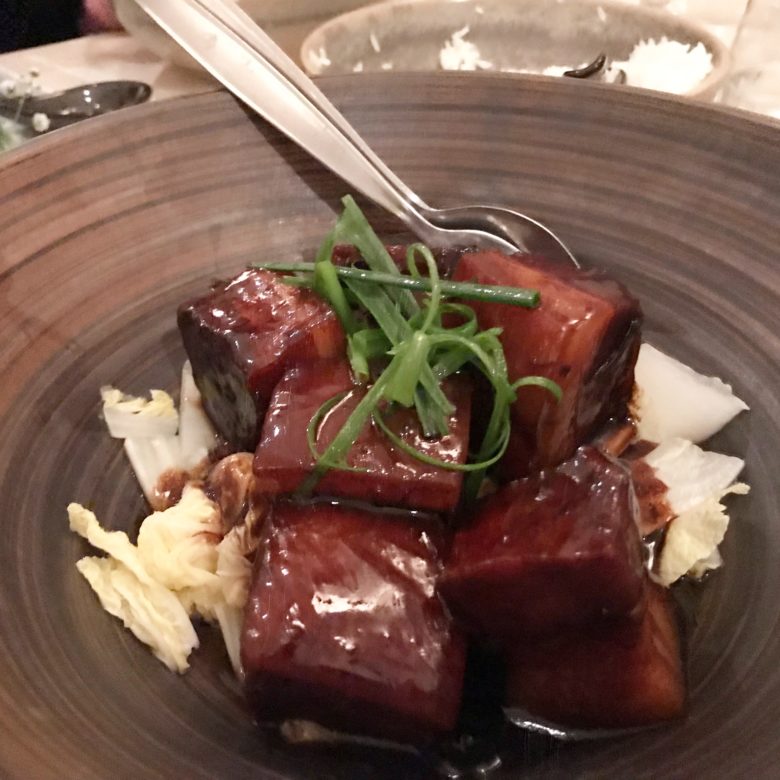 Hold your hats! Traditional sticky pork belly with rock sugar, star anise, dark soy and womb cabbage – the best pork belly I have had in a while, so incredibly dark and sinister yet so soft and giving! Just wonderful!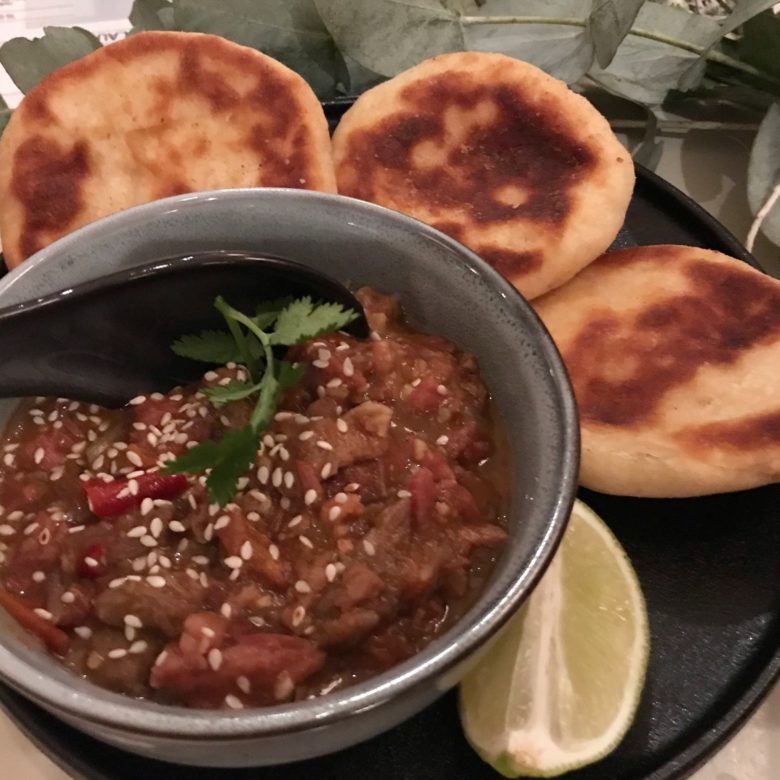 Hawker style lamb with cumin, onion, tomato and shaobing flatbread was real street food style and those little pillowy breads were divine.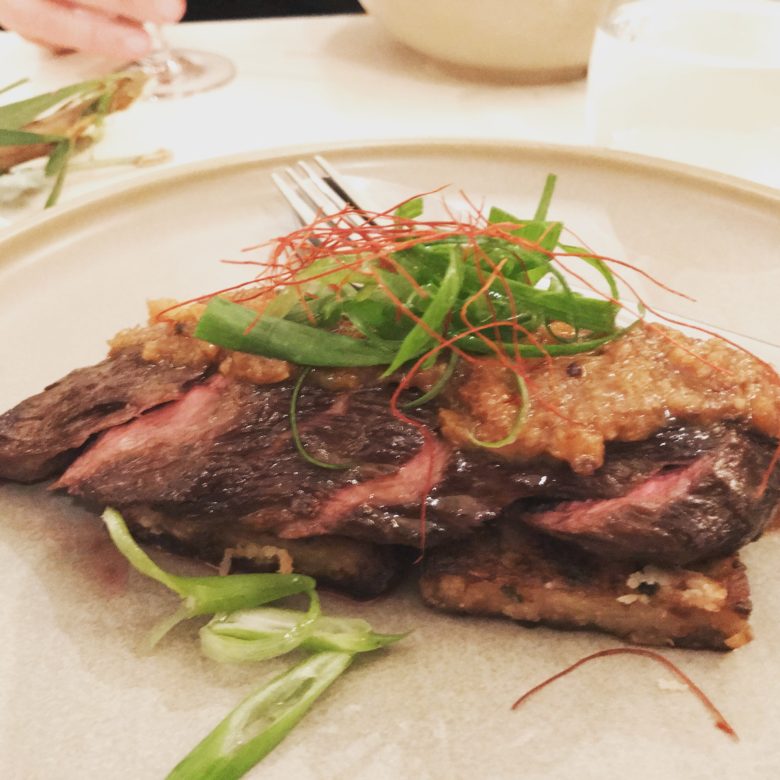 Ranger Valley Wagyu beef with david's xo sauce and pan fried turnip pudding (getting a little full now! good job I shared the dumplings!!) loved the beef, loved the turnip pudding, XO sauce was very strong, I could only add a touch as it was seriously deep and rich and tangy.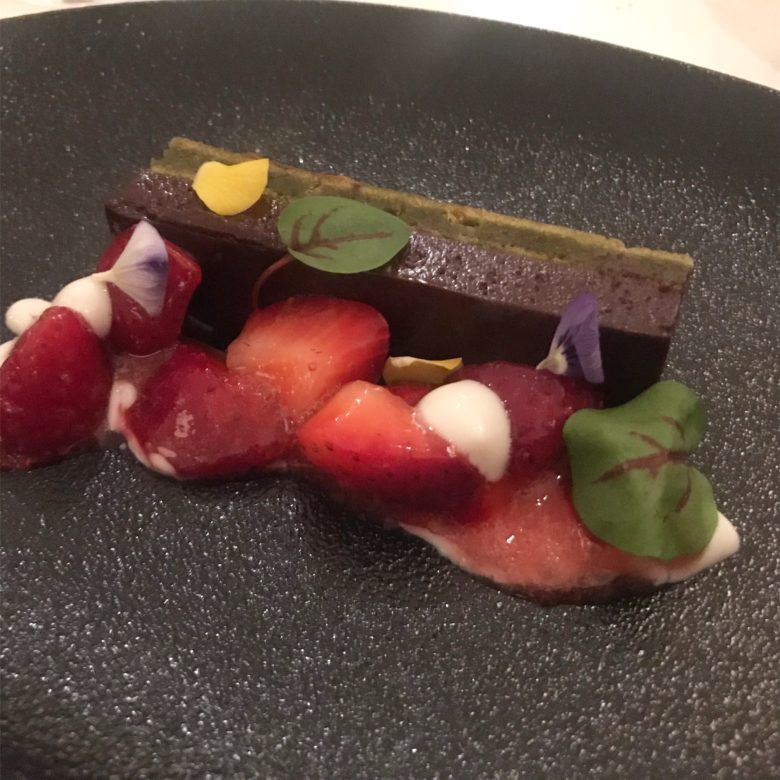 Dessert of jasmine infused chocolate fudge with green tea cake, strawberries, tofu-oolong "cream" was a beautiful end, very pretty and a perfect balance of sweet, rich, fruity and light.
We were very lucky to get to try this fantastic new menu launch – available now at David's – how can you resist?!
"><