Perfect for a lunchtime liaison with fellow foodies The George on Collins let's you step off the street and step away from the hustly bustly Street and enjoy some mood lighting and good food.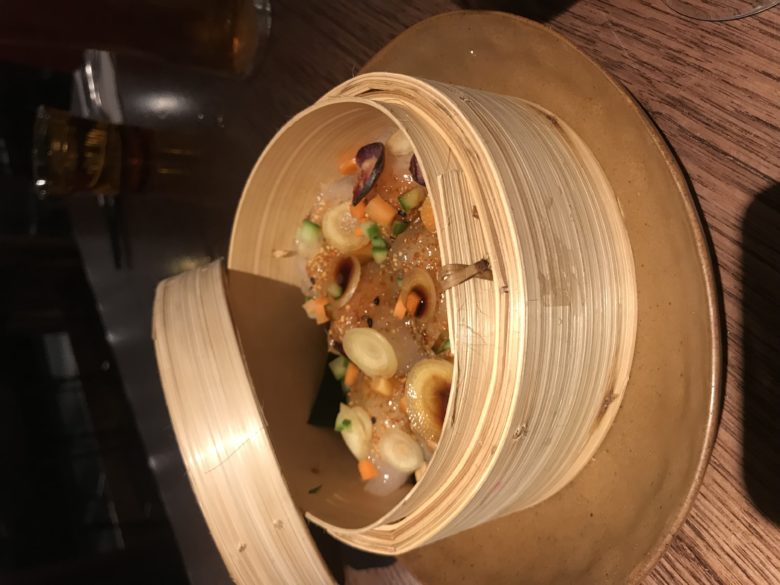 Hue stained glass dumplings with prawns, pork, with spring onion oil and heirloom carrots were a good serve or steamy dumplings.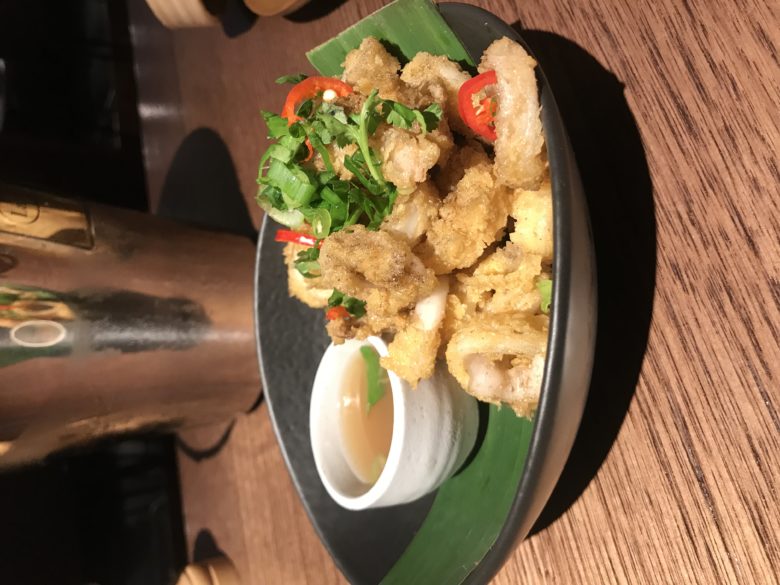 Flash fried calamari dusted with salt, pepper, with ginger and all things spice! It was really good! Crispy and spicy – happy tum!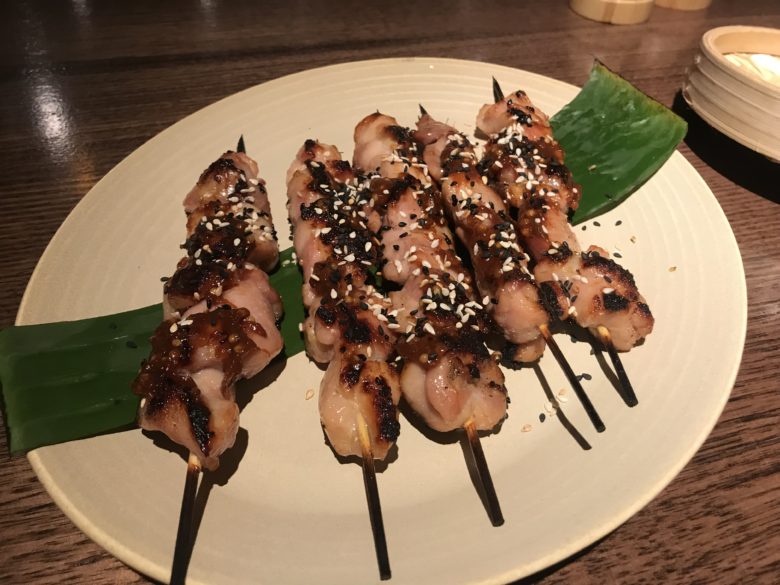 Grilled chicken skewer with tamarind jam – simple, juicy and perfect to not share!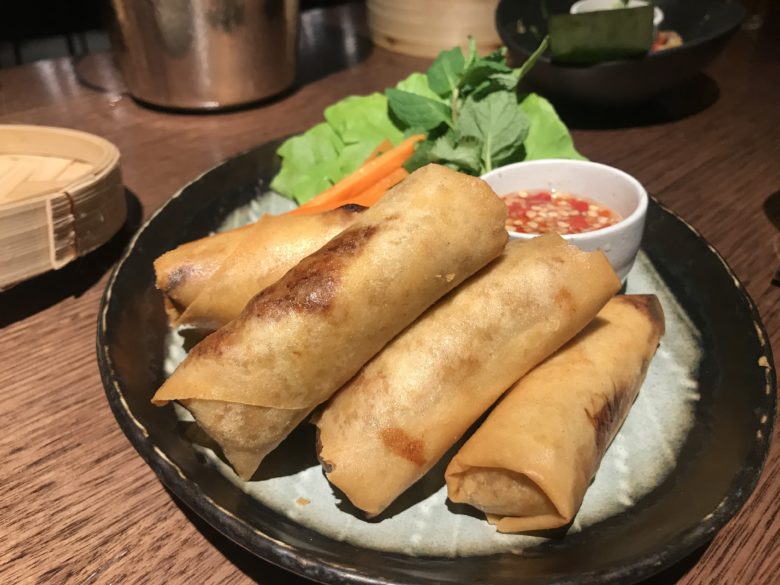 Vegetarian spring rolls with wood ear mushroom, vermicelli and wombok, ticked the box 🙂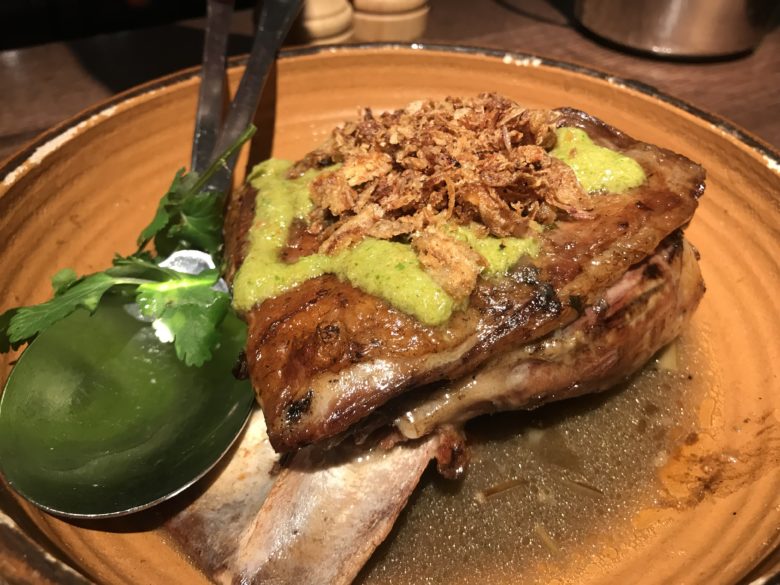 Slow cooked lamb shoulder in a lemongrass and ginger with coriander sauce – great dish to share, not huge considering it was near the $40 mark but it was delicious and cooked beautifully.
Mum's pork belly, shitake and egg braised in chilli and coconut water – again delish but again not much on the plate for $30!
Service was great, we were in a half moon booth with five of us that felt like we were being sat to be filmed – makes going to the loo awks but it did make pouring the wine easy for the great staff who looked after us really well.
Good fun, good food 🙂