We just can't stop eating here!! Ok it's on our doorstep but it is also has dishes I crave regularly!! It's nice that the menu changes just enough so that old favourites are always there but there are new dishes to explore and add to the list. The team here are smashing it on all levels, service is impeccable and so lovely, the complimentary focaccia and whipped pork lardon is worth going for if nothing else – seriously I would buy a loaf of that bread to take home every night! The wine list always has something for all tastes and occasions and the food is awesome!
Hubby is always happy for me to navigate the menu on this one, let's face it we would eat it all if we could! Entrees often are lost in the negotiations as multiple pastas always make the short list plus the specials throw in more temptation.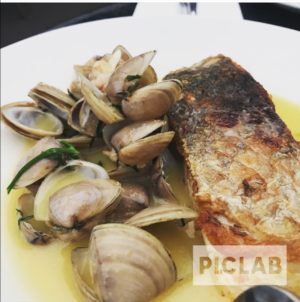 Tonight there is a barramundi with Cloudy Bay petite diamond clams and bottarga butter………. Wow, the clams add a sensational salty hit and the soft barramundi and rich butter sauce – mouth watering!!
How to make your veggies sexy? Crispy brussels sprouts with Reggiano custard and fried pancetta – hell yes!! One way to get hubby's 5 a day on track!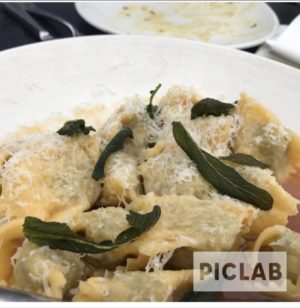 Old favourite – never leave me – Agnolotti dal Plin – Gippsland rabbit and veal stuffed pasta with sage butter, so soft and flavoursome… that butter, give me that loaf of bread now!!!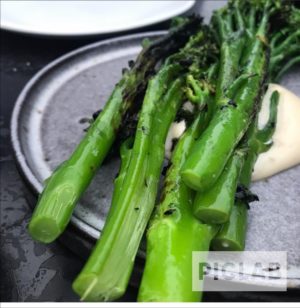 And even more sexy veg?! Broccolini with a macadamia puree, that puree is the silkiest, softest and most delectable bite ever, I can actually just eat it by the forkful!
It's a winning recipe for success for these guys, the tables are always full and the kitchen is always delivering…. Imagine if they did actually deliver #UberEatsMadeMeBankrupt
We love it, you'll love it!