Not sure if there has been a change of hands at The Coppersmith but after a few hit and miss visits we thought we'd drop by and see what Steak night was all about and it was a winner! It was pretty quite on a cold Tuesday night but the greeting was warm and the guys looked after us really well even though we were sat in the bar area so not strictly where you'd expect table service but it was very welcome.
The menu looks pretty similar to before but the guys did a great job of selling in the $25 Steak and Red Wine offer that runs every Tuesday – like steak? Like red wine? Too Easy!!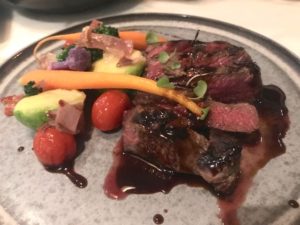 The steak looked beautiful, cooked perfectly medium rare as requested and served with sprouts and carrots, not sure about the liquid bomb cherry tomatoes but it was really enjoyable and the red wine jus and the horse radish and mustard on the side was a near perfect dish!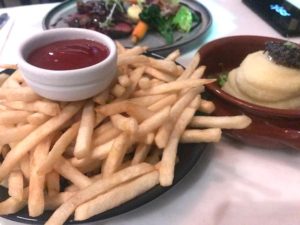 Near perfect because hubby needs some carbs and starch on his plate, a side of fries was great and not the truffle fires on the menu so happy days for me!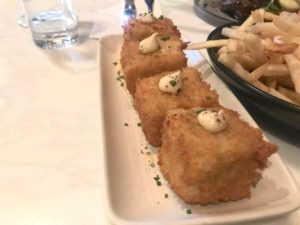 Annnndddd then we had to go a serve of the mac and cheese croquettes because it was …. Tuesday!??! Really good, not the best I have had but they were a delish square of mini macaroni cheesy goodness!
Really wanted mash with my steak, so another side please! Not a huge fan of the truffle but my mash craving superseded it!
It was a nice evening at the local pub, the food was good and the wine with the steak was a cracker!
Happy sighs and off we set for home…